Blog
BKOM Studios spoke at XDS
September 11, 2019
External Development Summit (XDS) is the only annual professionals-only gaming event of industry that brings together a niche community of developers and publishers each year in Vancouver. This event contributes to the advancement of the gaming industry through collaboration, sharing of best practices, networking and the delivery of a high caliber, educational program. Last week, BKOM Studios participated as a speaker and shared its experience with Avalanche on the development of Just Cause 4.
Our experience
On site, we found that the structures put in place encouraged exchanges between the various studios that sought to promote their services or to meet potential partners. During the event, we had the chance to attend conferences on various topics that highlight the best practices of the game industry. During our conference, we presented our studio's contribution in UX/ UI during the realization of Just Cause 4's post-launch development. An enriching experience where we have taken up the challenges of a remote collaboration through complex workflows. The excellent work done by the entire team during the conference earned us the "Most Innovative Talk" award at the XDS closing gala ceremony.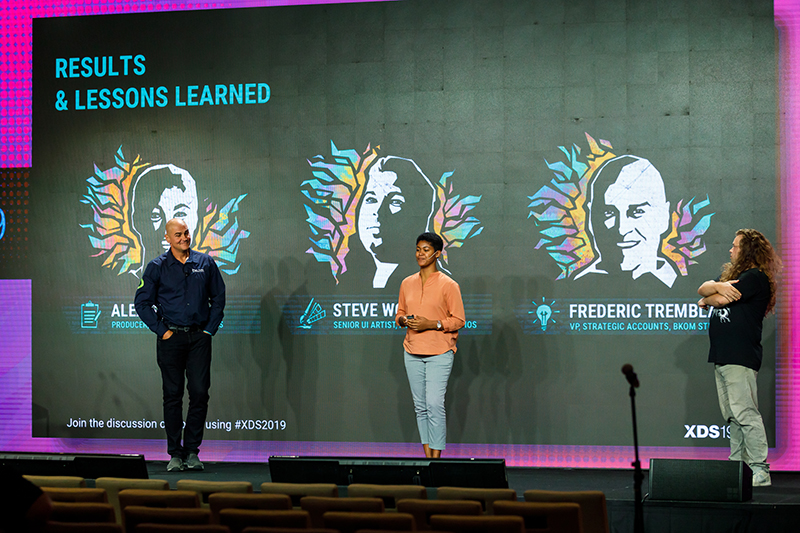 Thanks
We would like to thank all the people involved in the preparation of our presentation: the BKOM team and our friends from Avalanche Studio. Thanks also to Treyarch Studio who helped us steer our preparation to make our presentation a success. We wouldn't want to overlook the XDS Advisory Committee who, once again, prepared an event at beyond our expectations.
See you next year!
---