Careers
WORKING AT BKOM
IS THE ULTIMATE ACTION-PACKED COOP EXPERIENCE
Advantages
What's so cool about BKOM Studios?
Stimulating team environment
To fit in here, you must be able to work in a place where people have fun and ask for your opinion.
Experienced Colleagues
More than half our team has been around for 5 years or more!
No Traffic
No horrible traffic jams to get to work!
Free Parking
Lots of free parking... a lot!
Travel Opportunities
Partners and clients all around the globe!
Our departments
Which BKOM team fits you best?
Strategy & Performance
The Strategy & Performance multidisciplinary team is responsible for transforming ideas into user-friendly experiences, delivering successful marketing strategies, and analyzing performances for a variety of products such as websites, mobile apps and games.
Roles
UX Designer
Monetization Strategist
BI Analyst
Marketing Strategist
SEO Expert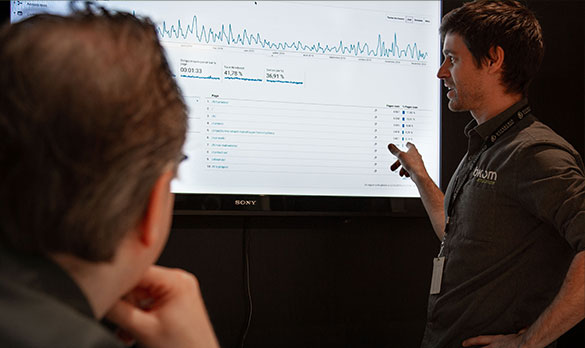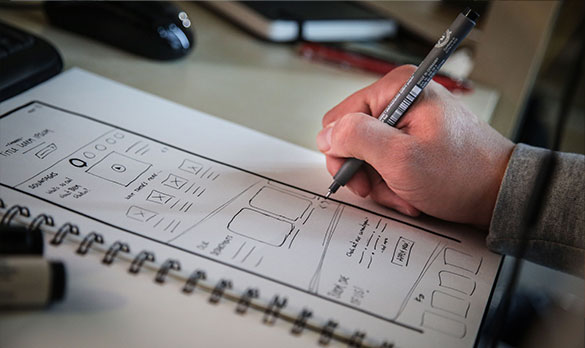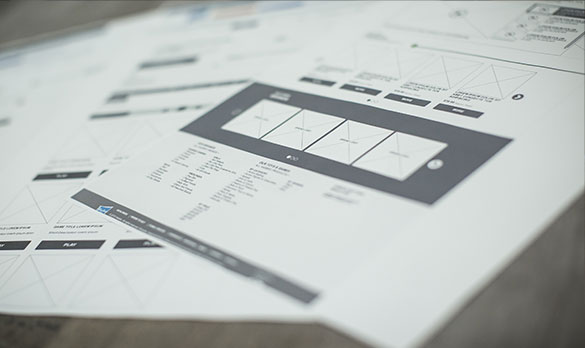 Design services
Our team of artists and designers, in close collaboration with the UX, ideation and development team, visually articulate ideas and concepts for the games, applications and websites we produce.
The main objective of the Services Design team is to create and produce visual material that competes with the best of the industry, is inspired by trends and tries to exceed them in every aspect of product development.
Roles
2D/3D Animators
3D Artists
VFX Artists
UI Artists
Web / App Designers
Concept Artists
Motion Designers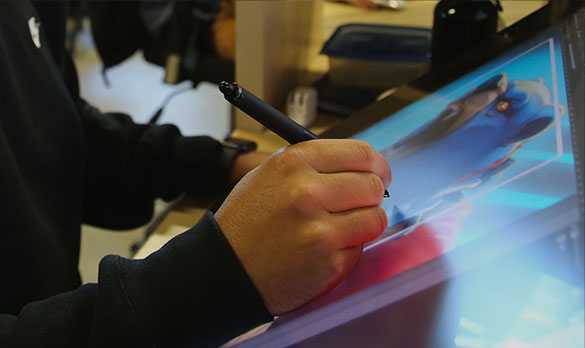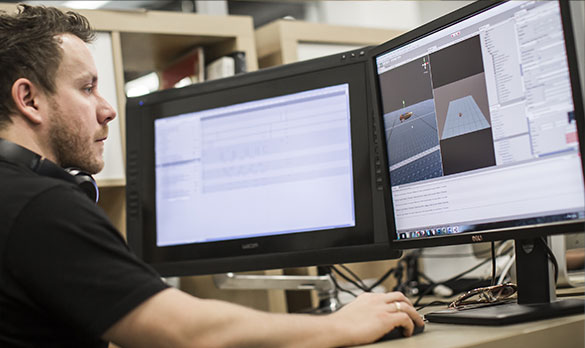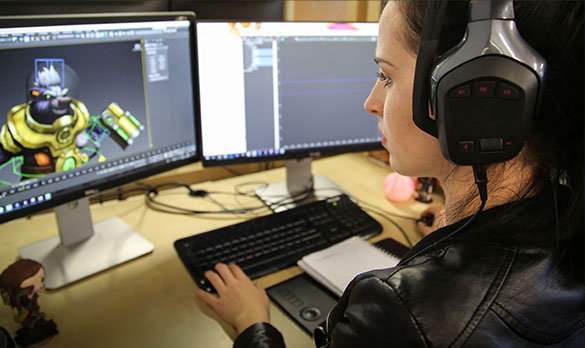 Development
The Development team helps define the technological solutions we use in our projects and handle all programming tasks, including creating engines and building tools.
Being a developer at BKOM Studios means being actively involved in every facet of creating a game on mobile, PC, consoles or the Web. BKOM proudly supports a wide range of programming languages and technologies, including Unity 3D, Java, PHP, C++, C#, HTML5 and more!
Roles
Game developper (mobile, Web, PC, consoles)
Web developper
System Architect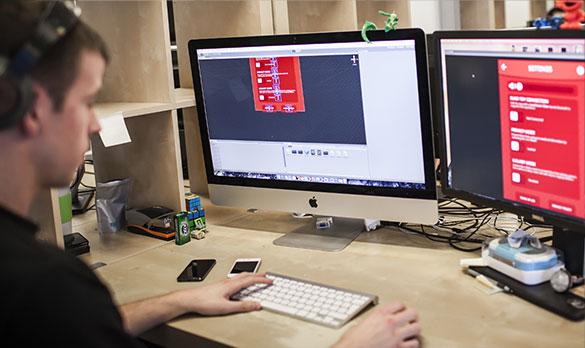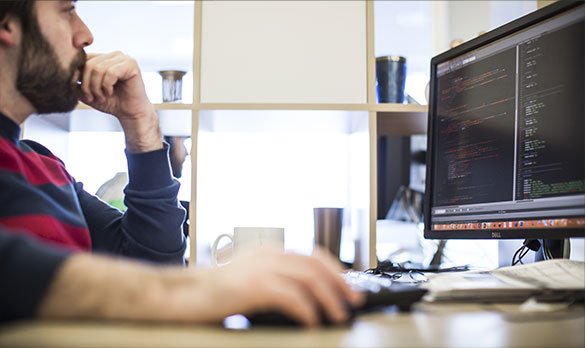 Quality assurance
The quality assurance department is responsible for testing the product to ensure that each aspect of the game, website or app works as desired and reaches a higher level of quality. The tests are carried out on mobile, web, game console and PC.
Using detailed test plans and bug tracking tools, the QA team ensures that all new and fixed bugs are communicated properly to the development team and the clients.
Roles
Quality Assurance Analyst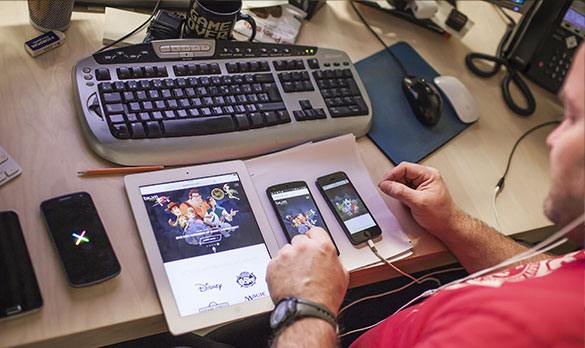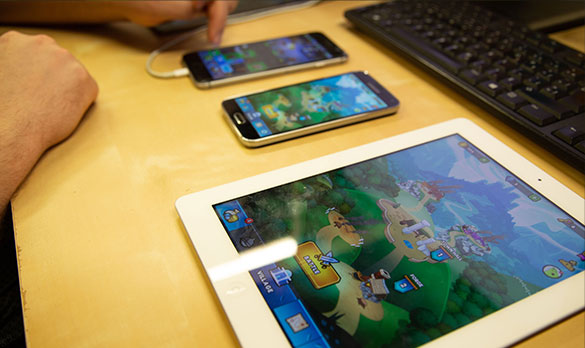 Ideation
The Ideation department team is responsible for the creation of game concepts, interactive experience ideas and toy prototypes. They then ensure that the approved strategic vision is respected during the production process.
Our game and level designers develop the concepts in detail, creating all the necessary documentation. They then make sure the games are properly balanced and of the highest quality.
Roles
Ideation Designer
Game Designer
Prototype Developer
Proposal Manager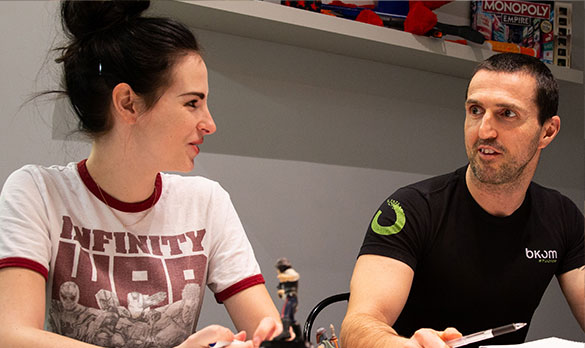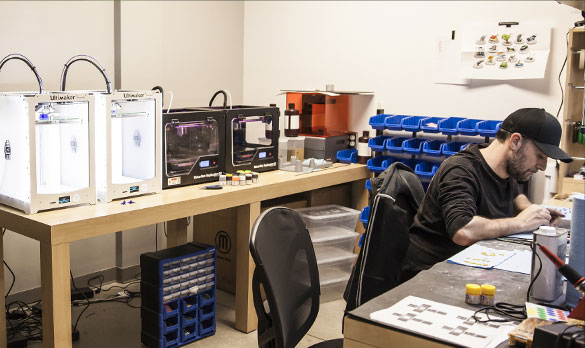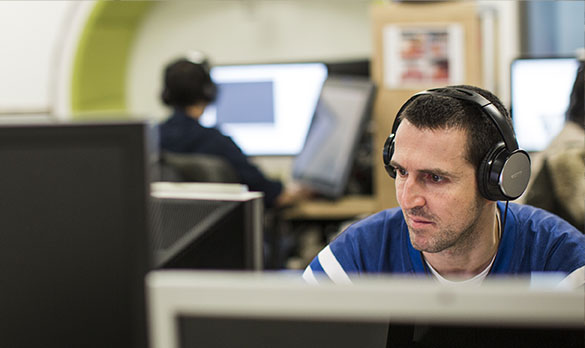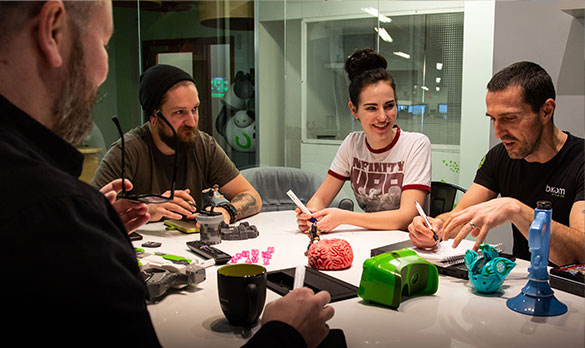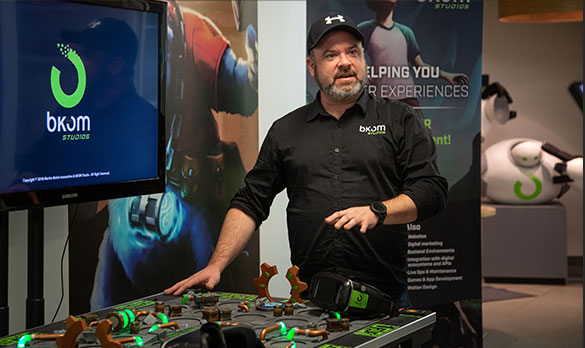 Client Services
The Client Services team aims to build long-term relationships with BKOM Studios' clients. Producers ensure the quality of the projects. They also develop digital strategies while participating in the development of creative and technical solutions.
Thanks to rigorous planning and effective collaborative communication tools, our team of producers ensures that projects are delivered on time and on budget. They are closely involved with the production team throughout the mandates to ensure that the projects perfectly meet the client's needs.
Roles
Executive Producer
Producer
Associate Producer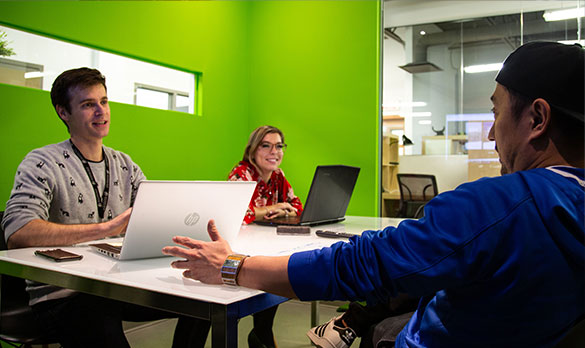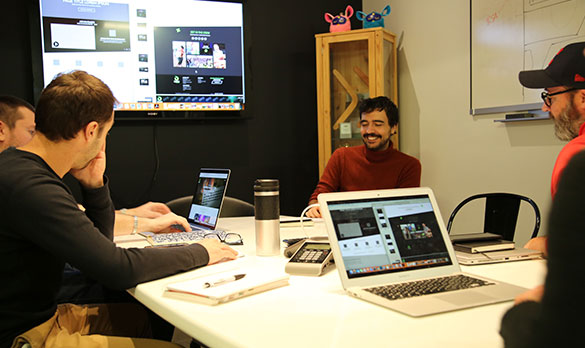 Infrastructure
The infrastructure team's primary responsibility is the protection of BKOM studios' data. They also make sure to provide the best software and hardware solutions to optimize the work of each member of the team.
In addition, the team oversees the hosting component of projects when necessary, including infrastructure monitoring, support for developers and customers, as well as implementing automation and process optimization solutions.
Roles
System Administrator
System Administrator - DevOps
Computer Technician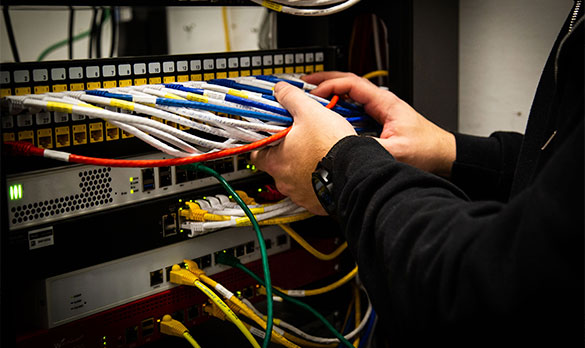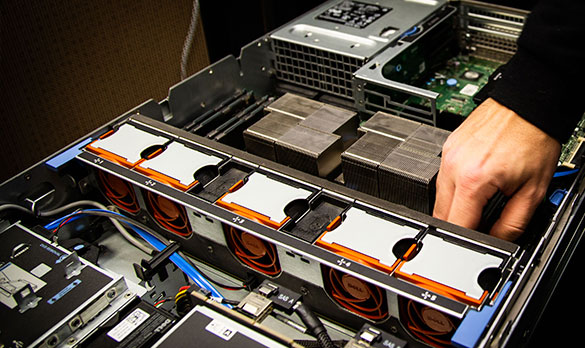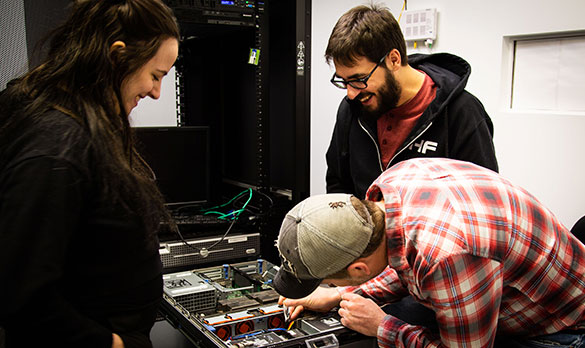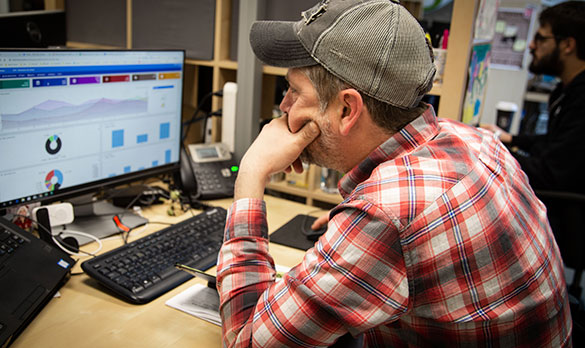 Business Development
The business development team regularly meets with current and prospective customers to ensure a steady stream of new projects. The team also attends industry events around the world so that BKOM Studios always stays on top of emerging industry trends.
Using BKOM's extensive network of contacts, the bizdev team also seeks to secure partnerships with publishers for BKOM's own games as well as our client's.
Roles
Business Development Manager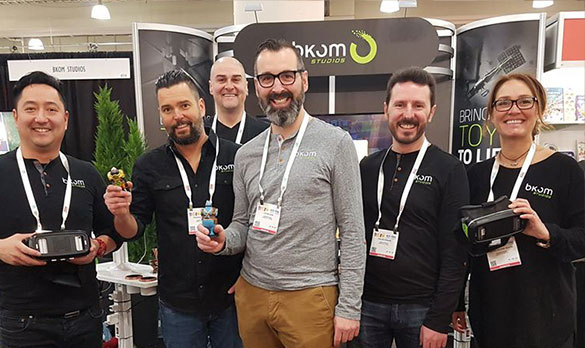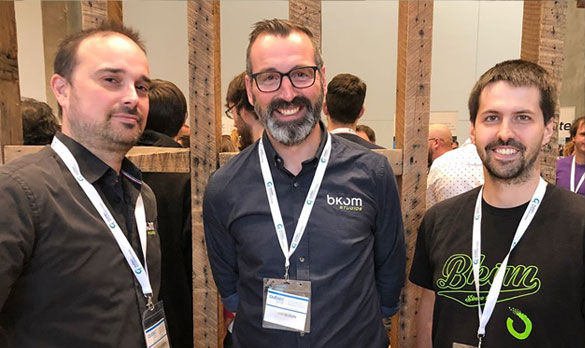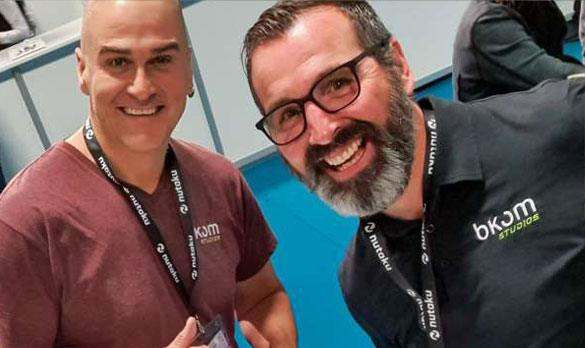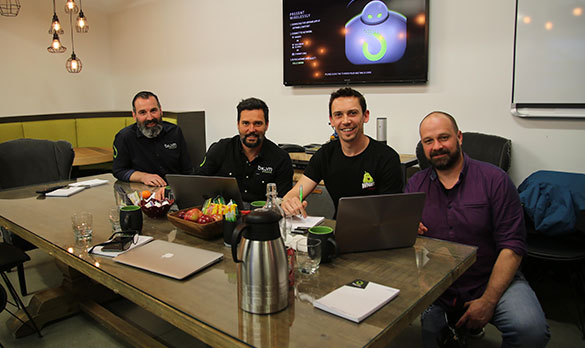 Communications
The communications-marketing department develops BKOM Studios's brand image in international and local markets. While keeping abreast of new industry trends, the team ensures and coordinates the company's presence at international and local events as well as on digital and traditional media.
Roles
Marketing-Communication Coordinator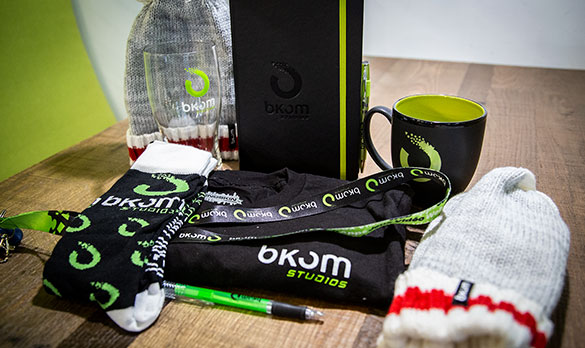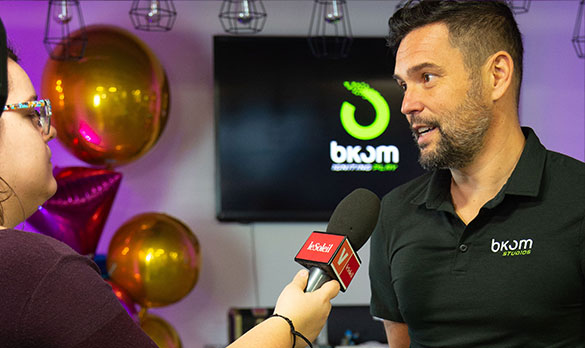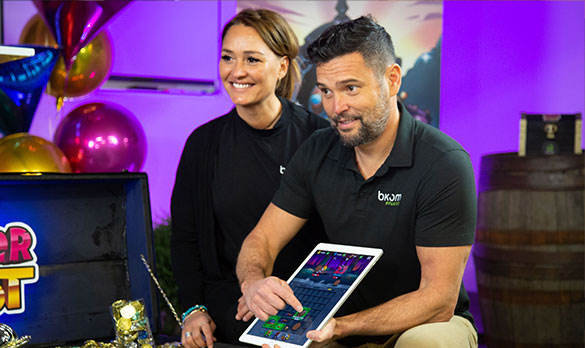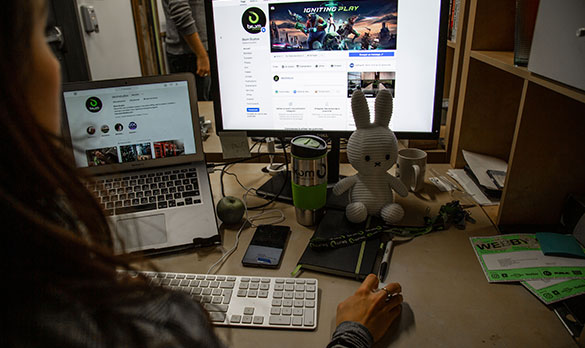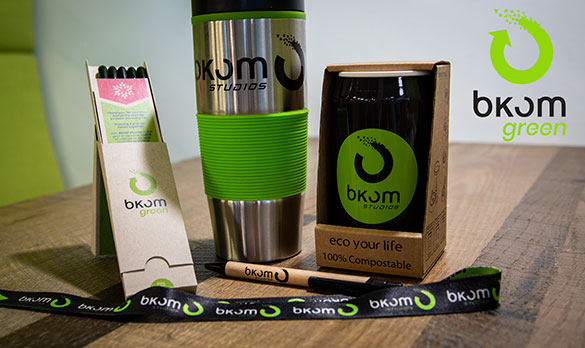 Human Resources and Administration
The HR and Administration team ensures the proper functioning of the administrative activities of BKOM Studios as well as the monitoring of transactional operations and employee management.
The HR team also promotes BKOM as an employer of choice in schools and during recruitment events. Working hand in hand with management and managers, they ensure that each department has the resources necessary for their team. Acting as a business partner, the team helps managers with their human resource management challenges.
Roles
Financial Controller
Office Coordinator
Human Resources Advisor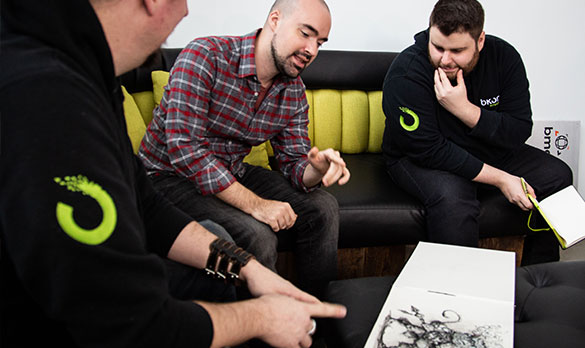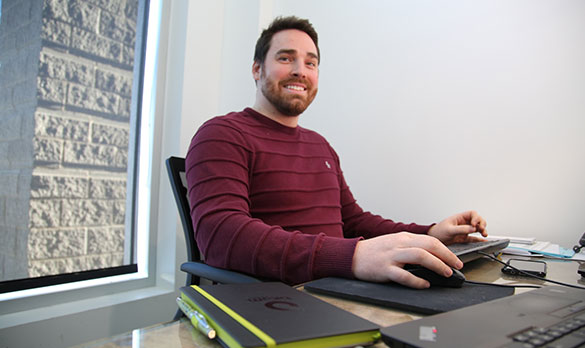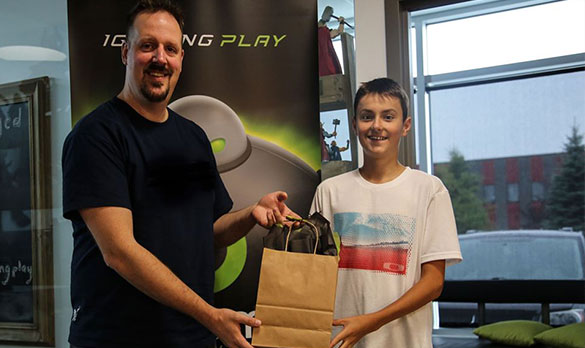 #BKOMSocial
Check our social media channels for more reasons to work at BKOM Studios!
You apply for a job as
Spontaneous application
Your application was sent successfully. Thanks.
We appreciate your interest in BKOM Studios. Please note that only selected candidates will be contacted.
Validation errors occurred. Please confirm the fields and submit it again.