Blog
5 Best Practices for Remote Work
May 6, 2020
Since the start of the confinement, BKOM Studios has been 100% working remotely.
Even though working from home is great in many ways, it also comes with its share of challenges. These new work habits require some adjustments.
Here are our 5 tips on how to take advantage of remote work: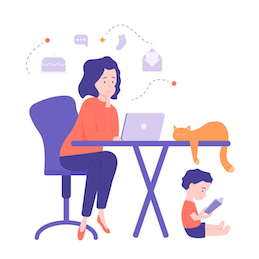 1. Set a work schedule
First, one of the best practices for remote work is to set a schedule. It's difficult to stay focused and productive when your work days start and end at varying hours. If you work in a team, it's also difficult to communicate with your colleagues if you are not online at the same time as they are.
In order to manage your workload, try to set a schedule as stable as possible.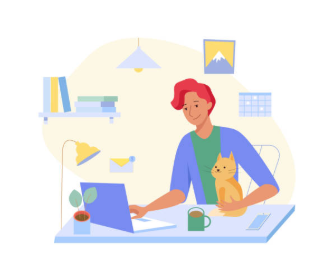 2. Make a to-do list
Just making a list of your daily tasks can keep you on track much more than trying to remember everything you need to do.
By the same occasion, you can fix your tasks directly in specific time slots in your calendar to keep control of time management. Also, make sure you don't overload yourself with an overly long or unrealistic to-do list.
A good habit to take is to list at the end of the day the things you need to do for the next day. Put the most important item first. This ensures that you are working according to the priorities of the day and it will give you the momentum to complete the rest of your to-do list afterwards.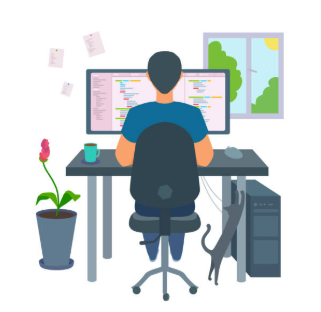 3. Communicate often with your colleagues
Another best practice for remote working is to communicate often with your co-workers, and this, in a clear manner.
In text messages, a lot can get lost in translation and in intention. Voice or camera communication remains the most optimal so that your message is clearly received.
Whether it's for a team meeting, a scrum, a web conference or for a simple interview, it's important that the communication remains professional. This is why it's recommended to prepare your meeting in advance. It will also make your meeting as productive as possible.
Make sure that the necessary people are on the list of participants and that they are available at the time of the meeting;
Attach the points to be addressed or the documents to be shared in the invitation;
Test in advance the technical means used;
Be concise and precise in your communications to be as efficient as possible during the meeting;
Encourage the exchanges and interventions of each participant.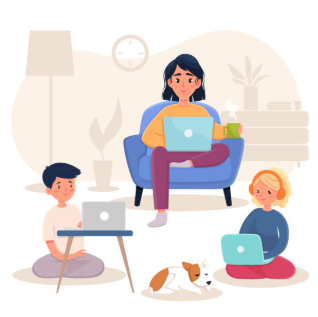 4. Stay social
Since you work from home, there may be loneliness after a while. Even more so in the current situation in which it is not allowed to reunite with family or with our loved ones.
In order to keep your mental state healthy, make sure you stay social by participating in remote lunches, conference calls or online gaming activities with your friends. You will fight any loneliness that may come from working from home by making an effort to be social as much as possible.
Also do your best to be social with your co-workers. It's easy to stay in your own bubble and stay focused on the tasks at hand. The teams in which there is a very strong relationship between colleagues are often the most solid. If your employer gives the possibility of meeting in a 5-7, or to partake in other social activity, take advantage of it.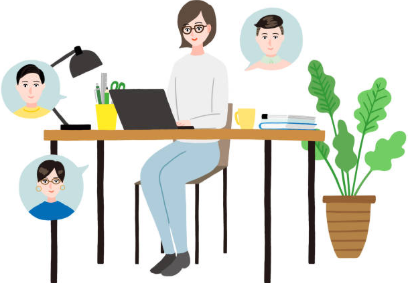 5. Remember to take breaks
It's easy to lose track of time once you are well into your work rhythm. Remember to take breaks of 5 to 10 minutes several times a day, if only to go to the bathroom or stretch your legs. It also allows your brain to take a mental break and to recharge its batteries. Breaks are very beneficial.
Exercise is also an important part of your overall well-being. During lunch time, for example, do physical exercise. Not only will you come back more energized, but you will be able to attack the rest of your tasks better.
Take advantage of the various benefits of remote work
In conclusion, working remotely has many advantages, including :
Better productivity
Reduced travel time
More flexible schedule management
Reduced stress
Better work-family balance
Working from home is great in many ways. We hope you find our advice on remote working good practices to be useful.
---