Blog
We're Back From GDC!
March 27, 2019
Once again this year, BKOM's business development team could not miss out on the world's biggest event in the professional gaming industry, the GDC!
Our 4 days-trip to San Francisco was very busy but what a pleasure it was to be there. After a few dozen interesting encounters, we come back to the studio with concrete projects that will begin immediately. In addition, we discussed with a number of potential partners regarding some very interesting opportunities. These discussions could lead to projects that will make many people happy at BKOM. The months to come will certainly be full of very pleasant surprises.
This is surely one of the best times to join the BKOM Studios team which has several very interesting and diverse positions to fill!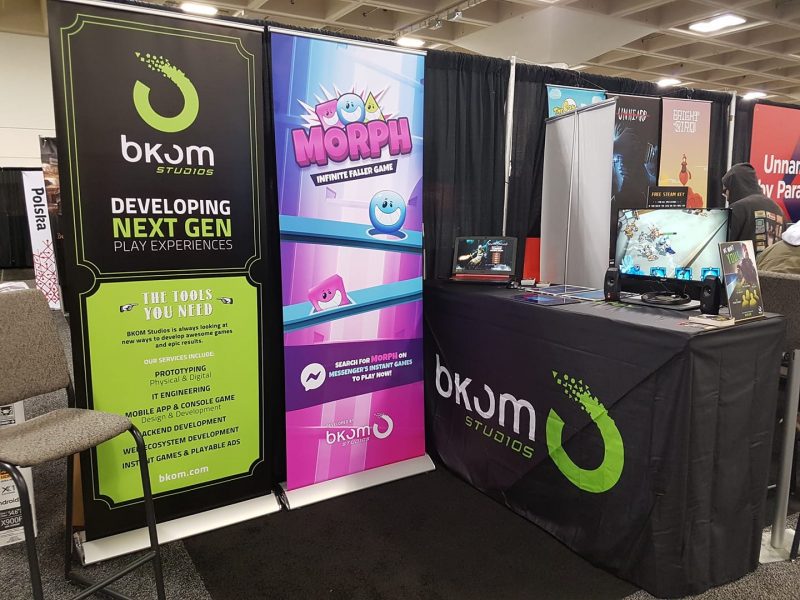 Team Lead – Quality Assurance
Technical Director
Lead – Business Development
Technical Support Specialist
Technical Art Director
DevOps Specialist
Web Project Manager
Games Producer
Games Developer
To know all the details of the available positions: https://www.www.bkomstudios.com/careers/
In conclusion, it was an excellent GDC for the BKOM Studios team.
Thanks to everyone who visited our booth or who met us one-on-one. See you next year.
---
Par Luc Blouin
Directeur au développement des affaires