Blog
Our team just returned from AWE!
June 7, 2019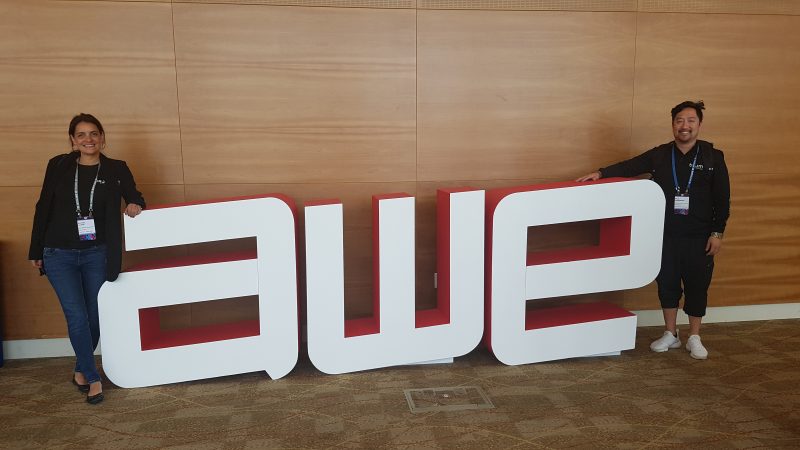 Our team has just returned from AWE (Augmented World Expo), the world's most essential AR+VR conference. AWE brought together a diverse mix of industry actors in a one-of-a-kind opportunity to learn, inspire, partner, and experience first-hand the most exciting industry of our times.
The expo was extremely interesting and beneficial for our studio due to the fact that it has confirmed that we remain up to speed with the last breakthrough in augmented and virtual reality. AWE is for sure the perfect show to demonstrate our expertise as developers in AR / VR content and to meet up with various representatives from companies such as Audi, Facebook, or HBO.
Most of the people who visited our booth were impressed by our ability to develop effective AR / VR content. A large number of attendees came to our booth and tried our Connected Castle demo which showcased our ability in bridging physical toys with the world of augmented reality. Our different technologies has certainly impressed many.
Based on our first IP and mobile title Little Lords of Twilight, the attendee had to pair the physical tower with the iPad in order to create an identical tower in augmented reality. The attendee's objective was to destroy the augmented tower displayed on the iPad while trying to fend off the opponent attacking the physical tower. Once the attendee's physical tower's health point reached zero, a springed mechanism would make the towers pop.
We can also add that the majority of exhibitors were presenting either computer hardware and software. Our studio was one of the few participants who seemed comfortable in developing effective AR / VR content and with an excellent understanding of the user experience regardless of the technology.
We can say that our different meetings were very promising and we already have projects in an ongoing discussion with companies we have met during the AWE. We will certainly return next year!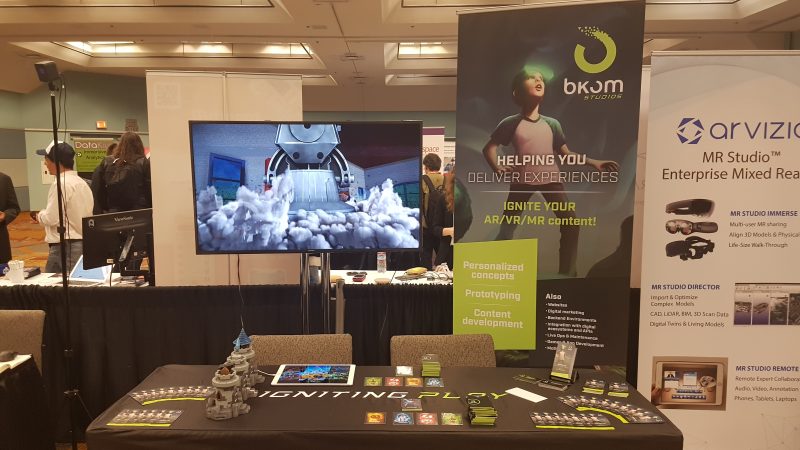 ---