Blog
Happiness at Work, More Than a Theory!
December 21, 2018
"A happy employee is a productive and efficient employee". You have probably heard one of the variations of this statement, but it is clear that many employers are still deaf to this basic principle in business.
There are many factors that make an employee happy in the workplace and, to the surprise of many, pay is not at the top of the list. Indeed, in first place is recognition and, not far behind, relationships between colleagues and managers.
At BKOM Studios, we have nurtured a team culture that goes beyond the barriers of work.
The boss
The boss is all over the place! He walks around the studio to see how everything is doing, draws, does a little 3D animation, does his presentations and meets customers. It's Fred, everyone knows him and he knows everyone. The same goes for the other members of management who are very involved with the members of their teams and in their mandates. Doors are never closed and employees are always welcome to chat with the members of management.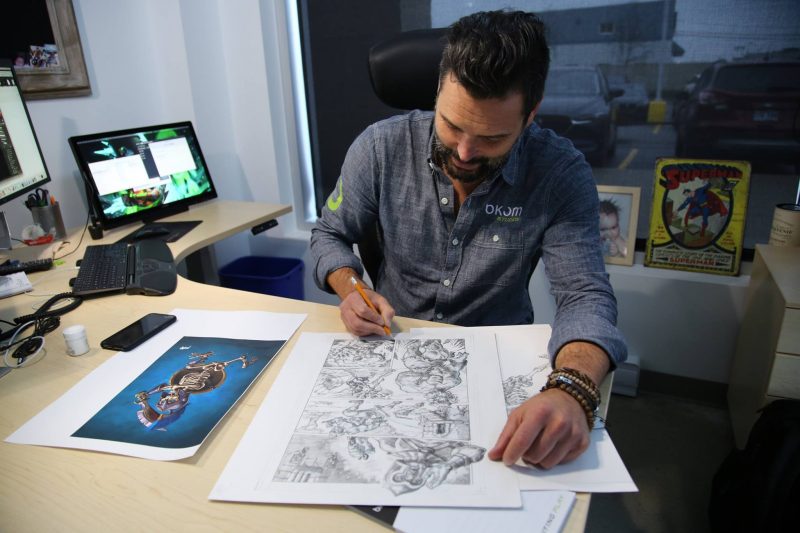 Retention of employees
Our project cell approach ensures that we have built strong relationship with the different members of the departments within BKOM Studios. Team stability contributes enormously to this dynamic. When I arrived as Director of Human Resources in April, one thing that impressed me at BKOM Studios was the seniority of the employees. As we know, the world of video games and digital agencies is very volatile. With the shortage of manpower, turnover is often high. At BKOM Studios, no less than 40% of employees have been with the company for more than 5 years and just under 25% have been with the company for more than 10 years! It's quite a feat!
You will surely ask me what explains this retention? Well, team spirit, the management style of our leaders, the nature and variety of projects and, above all, the appreciation that management shows towards its employees are just some of the reasons that explain this loyalty. We want our employees to be involved in the strategy, the artistic direction and the various project proposals that we are working very hard to put in place. They are also called to meet customers from the United States to Europe.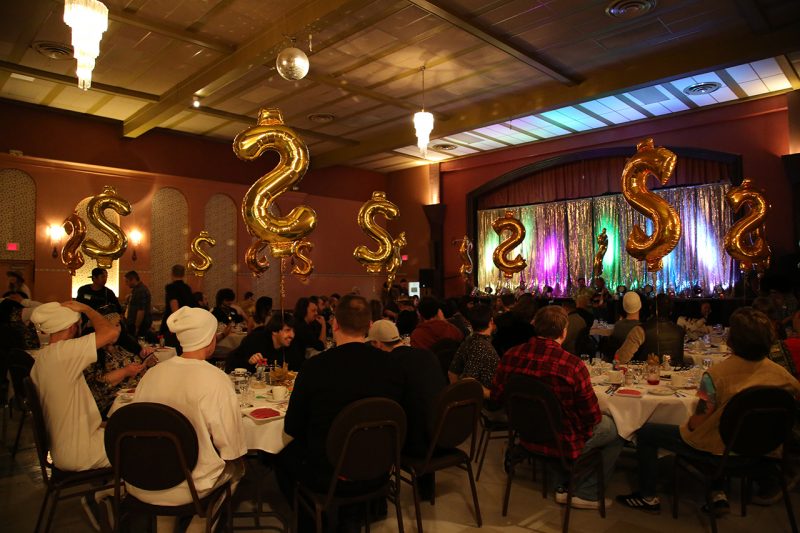 The social
We do not deny it, the mandates are sometimes stressful and the deadlines often tight. However, the team stands together, roll up their sleeves and help each other on a daily basis. As a sign of gratitude, donuts, snacks and coffee, crazy activities week to week are offered to the employees. As you can see, it's great to work at BKOM Studios. Even more so, we cannot forget to mention the many social activities like: summer parties, the President's BBQ, Halloween and thematic Christmas parties, to name a few, allow us to let go of our crazy team!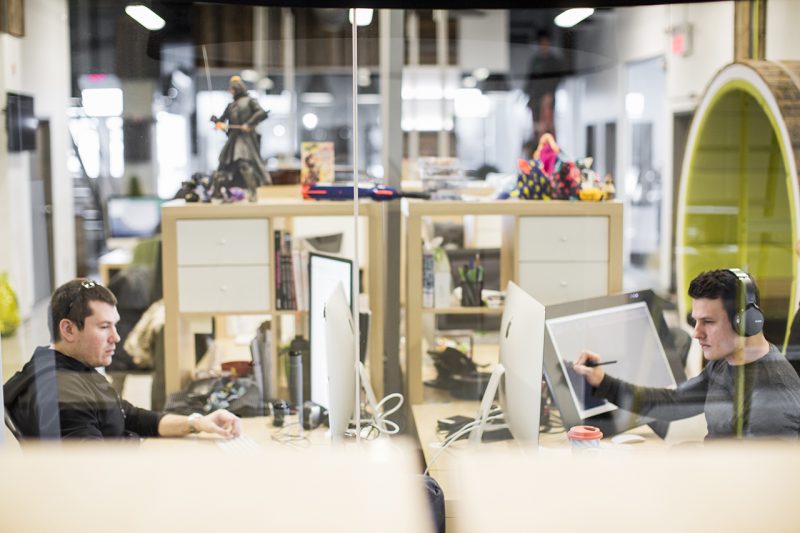 Many advantages!
At BKOM Studios we understand that caring for employees and providing them with an environment to make them happy is paramount. In addition to the usual range of benefits (group insurance, group RRSP with employer contribution, flexibility in scheduling to reconcile work and personal life), we are proud to offer an open, very bright, spacious work area. That employees customize to their tastes! Without a doubt, we offer an environment that leaves room for creativity and self-fulfillment. Tired of looking for a parking spot when going to work? Not too complicated with us, we have free parking! Yes, it is still possible in 2018!
We still spend a quarter of our week at work, so has to be fun, stimulating and motivating!
Do you want to become our next Bkomian? Consult our section Careers and make the jump in our big family. There is a place for you, so what are you waiting for?
---
by Nathan Fillion
Director of Human Resources