THE WALKING DEAD UNIVERSE
Website
Launch Date: February 2021
Client: AMC
Discover a new, immersive "The Walking Dead" experience that brings fans together in a cohesive, highly visual and engaging journey, while generating new revenue opportunities and providing economies of scale for our client.
AN IMMERSIVE LOOK & FEEL
High-quality, flavorful design helps users feel the apocalyptic setting and the brand's unique personality. Clever special effects add to an already rich and memorable experience.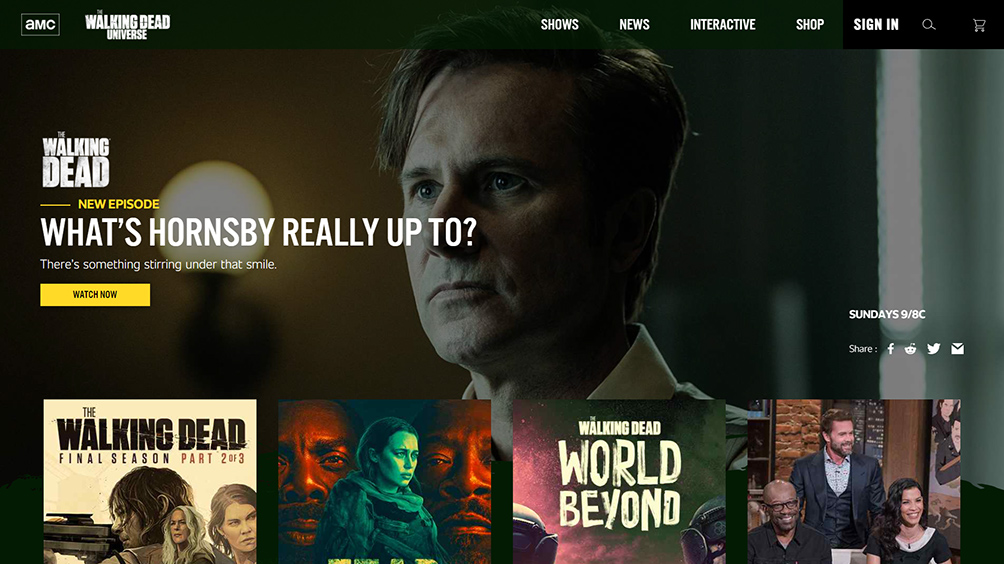 FULLY RESPONSIVE EXPERIENCE
Responsive design creates a seamless user experience across all platforms and devices.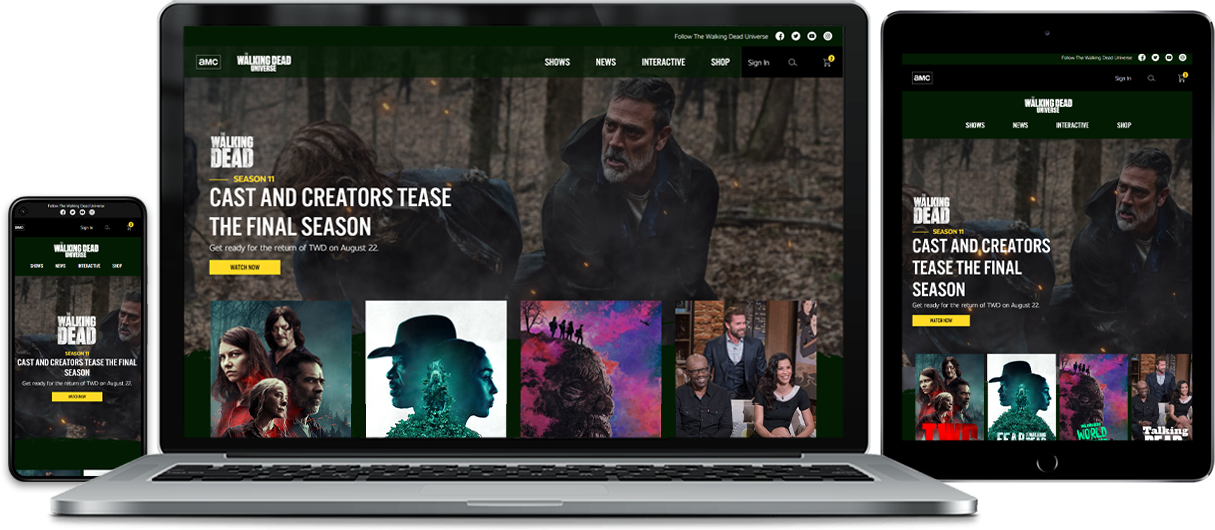 Mobile First doesn't mean Desktop Last. It must be a dual approach based on the context in which they will be used. We like to call it Mobile-First, Desktop-Efficient!
DYNAMIC CONTENT
Fresh content is published on a weekly basis, keeping users hooked, involved and coming back for more.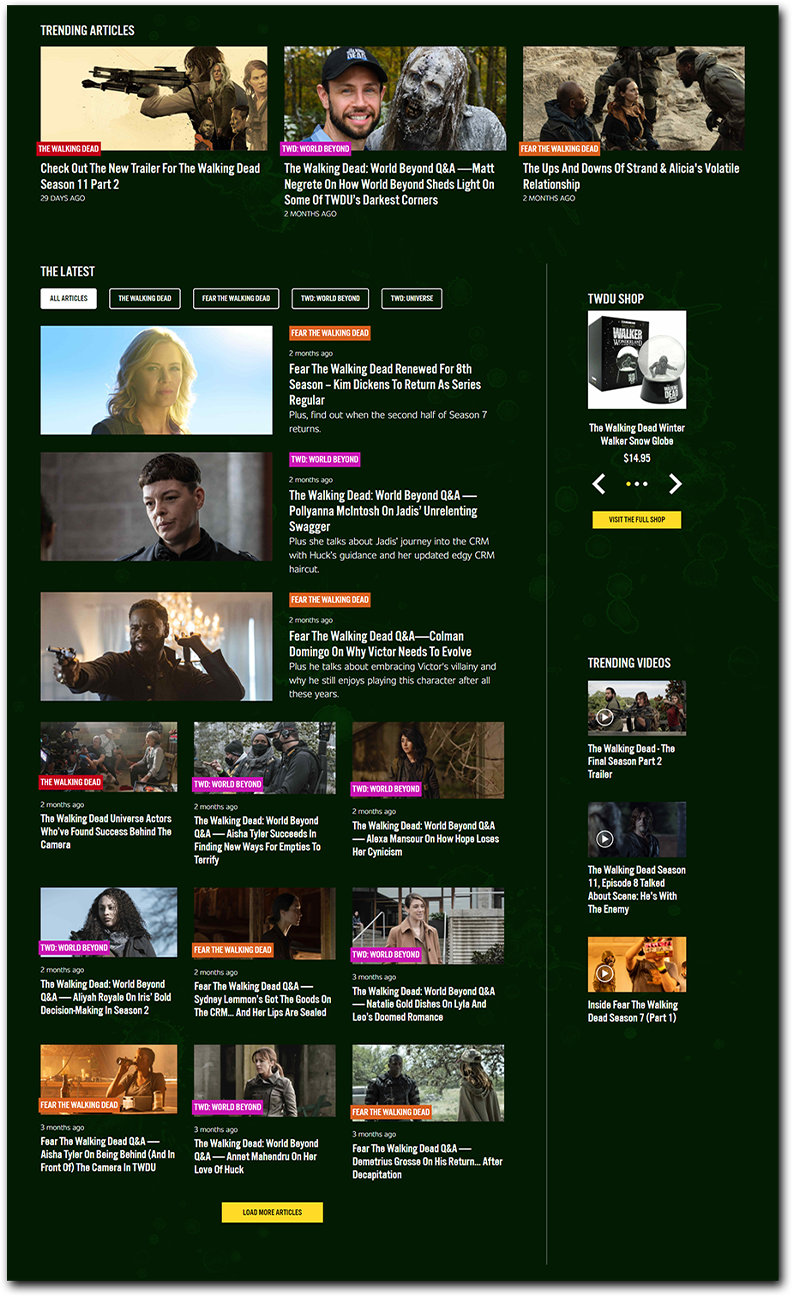 AUTOMATED PUBLISHING WORKFLOWS
An easy-to-use CMS with built-in automated publishing options for the whole website makes content management simple and efficient.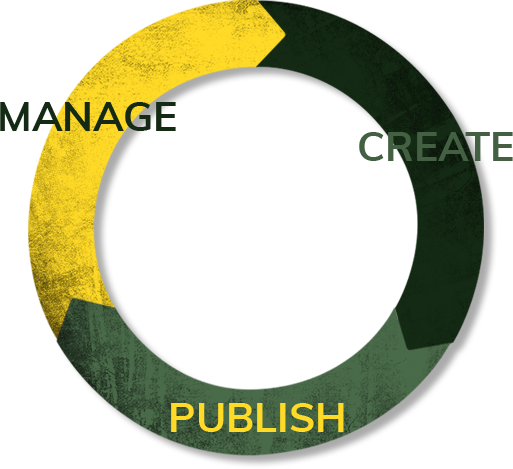 TRULY INTEGRATED ECOMMERCE
A unified TWD Universe creates opportunities for content/product synergy and cross-promotion opportunities that drive new revenues.
Clever monetization strategies featuring ad integration and customized product placement are driving users to a seamlessly integrated Shopify platform, maximizing exposure in order to increase sales.
THRILLING PROJECT,
STIMULATING PARTNERSHIP!
BKOM Studios is proud to have brought to life such a unique and engaging experience for the users, while offering a simple and efficient way to manage content for our partner AMC.
Our multidisciplinary team, which includes Artists, Designers, Developers, Engineers, Strategists and Technical specialists, has developed an amazing relationship with AMC, working hand in hand to deliver this project with the highest quality level and meeting all of their objectives.
You would like to work on thrilling projects like The Walking Dead Universe? We are always looking for talented people to join our team! You can look at our job openings here, or just contact us here.