Overloot
Mobile Game
Audience: 9+
Launch Date: November 2019
Client: BKOM Studios
Loot, Merge & Manage your gear
The Little Game that Could
From a 48h game jam at PixelChallenge 2017, the largest international digital creation competition in Canada, to funding through the Canada Media Fund and a worldwide release, this quirky game has come a long way!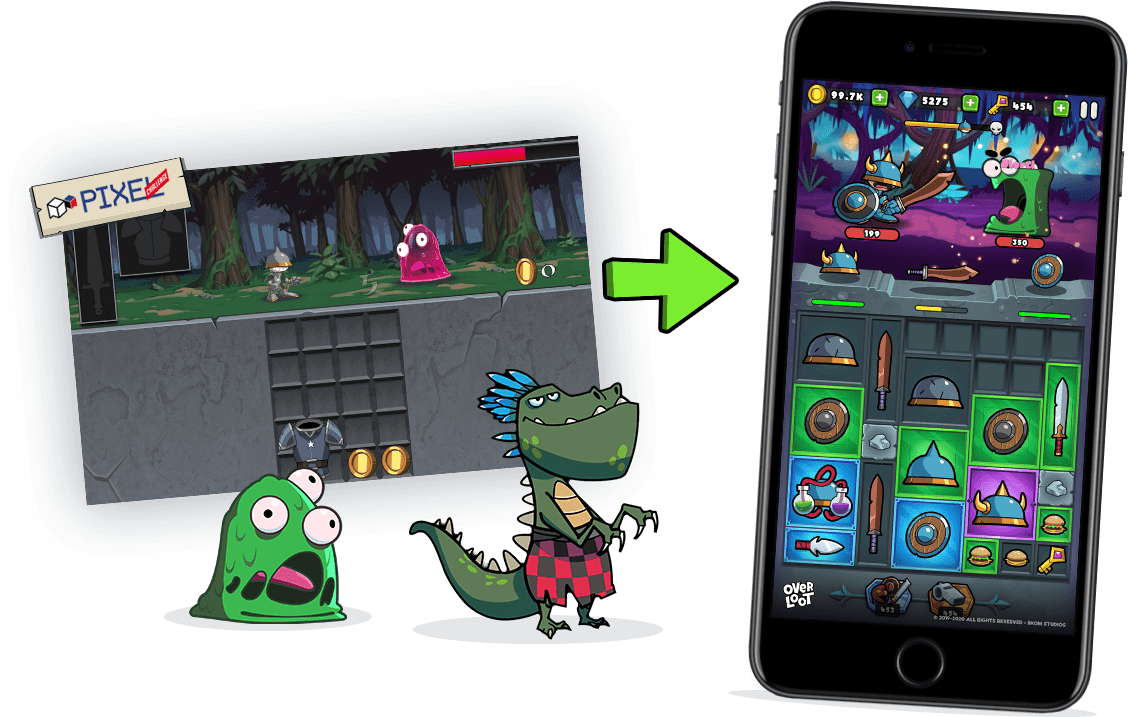 Rebuild your Kingdom
The King of Evil destroyed the peaceful village of Lootopia! Luckily, the villagers have chosen you, Hero, as a volunteer for this epic quest to battle, save the village and rebuild the kingdom.
Merge, Loot, Fight, Repeat
Collect any gear you can grab, merge equipment on the fly, stockpile gold, and attack everything as you run through this fast-paced puzzle RPG.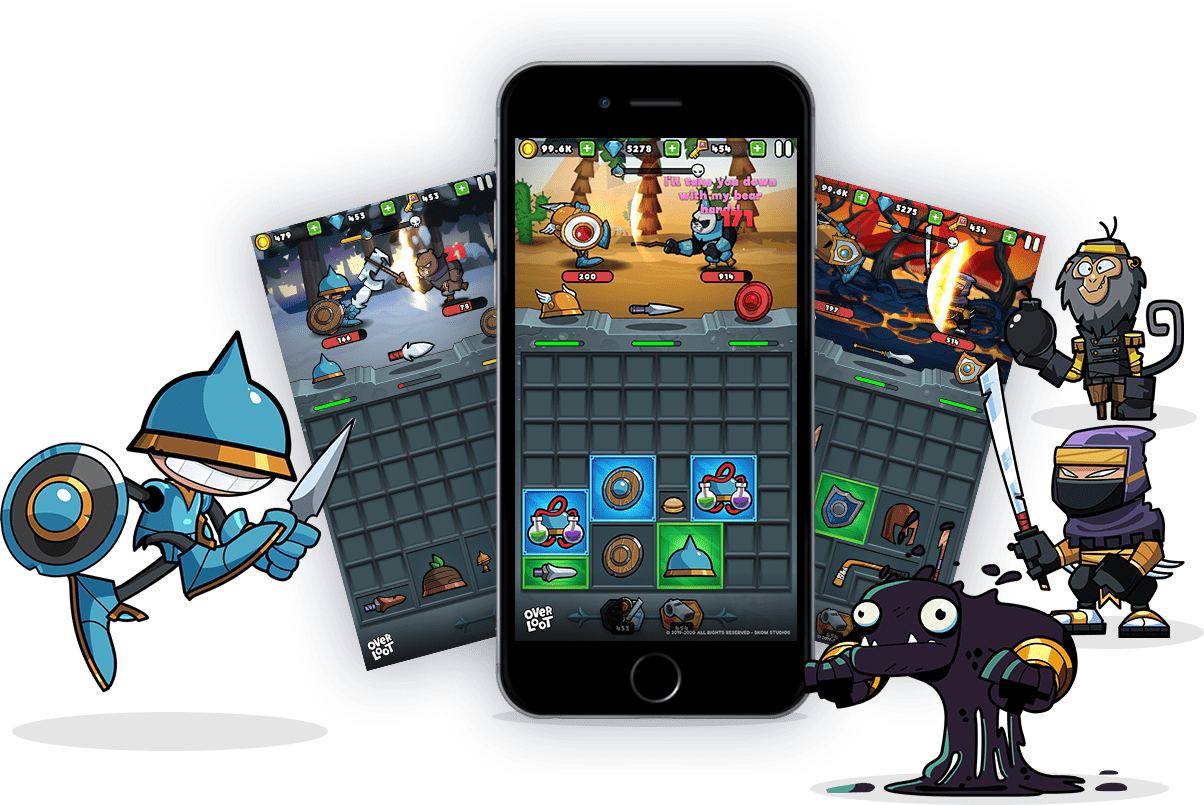 Be Strategic!
Manage your inventory grid by choosing the right gear to equip.
Watch out: If your inventory overflows, the Thief will steal some of your precious loot! Merge it and use it before it's too late!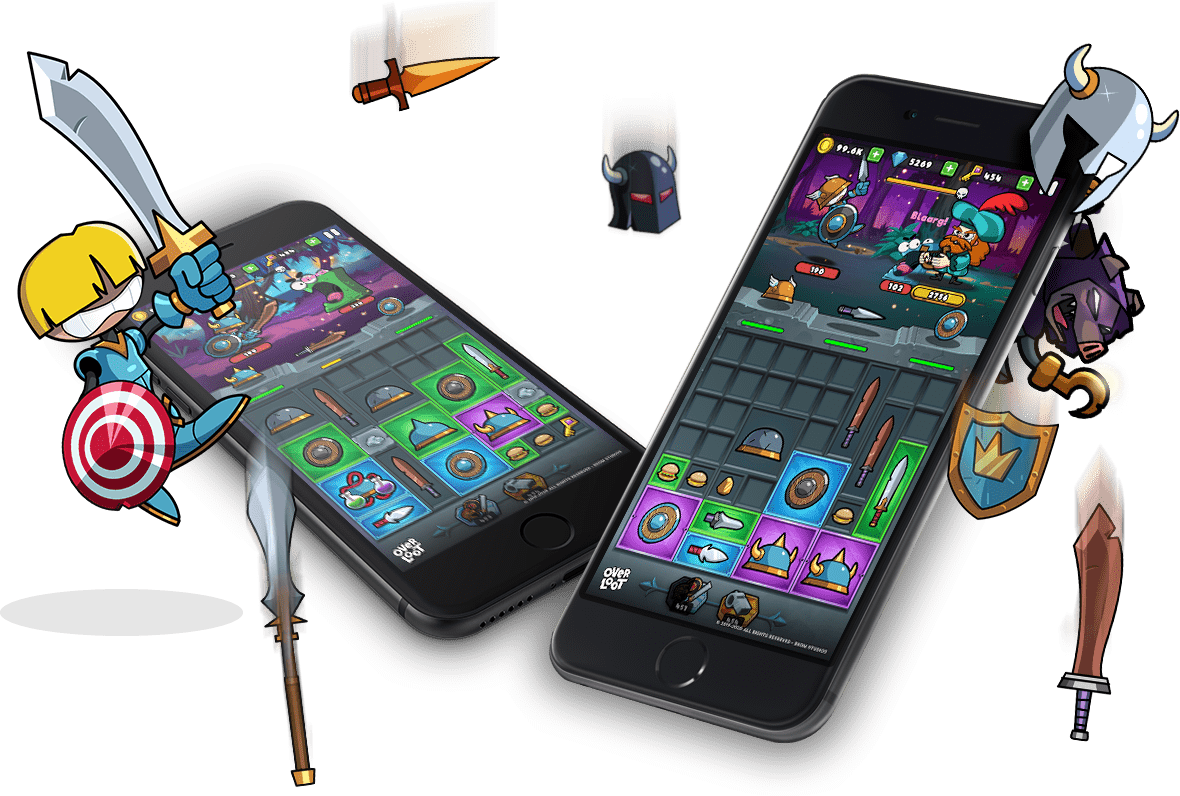 Explore Lootopia
Discover over 5 unique worlds with magical creatures: Dark Forest, Snowy Plains, Hot Shot Mountains and more!