NERF
Online GameWebsite
Audience: Ages 7-14
Launch Date: January 2016
Client: Hasbro
Discover the range of NERF blasters through and engaging online experience that includes exciting games and activities.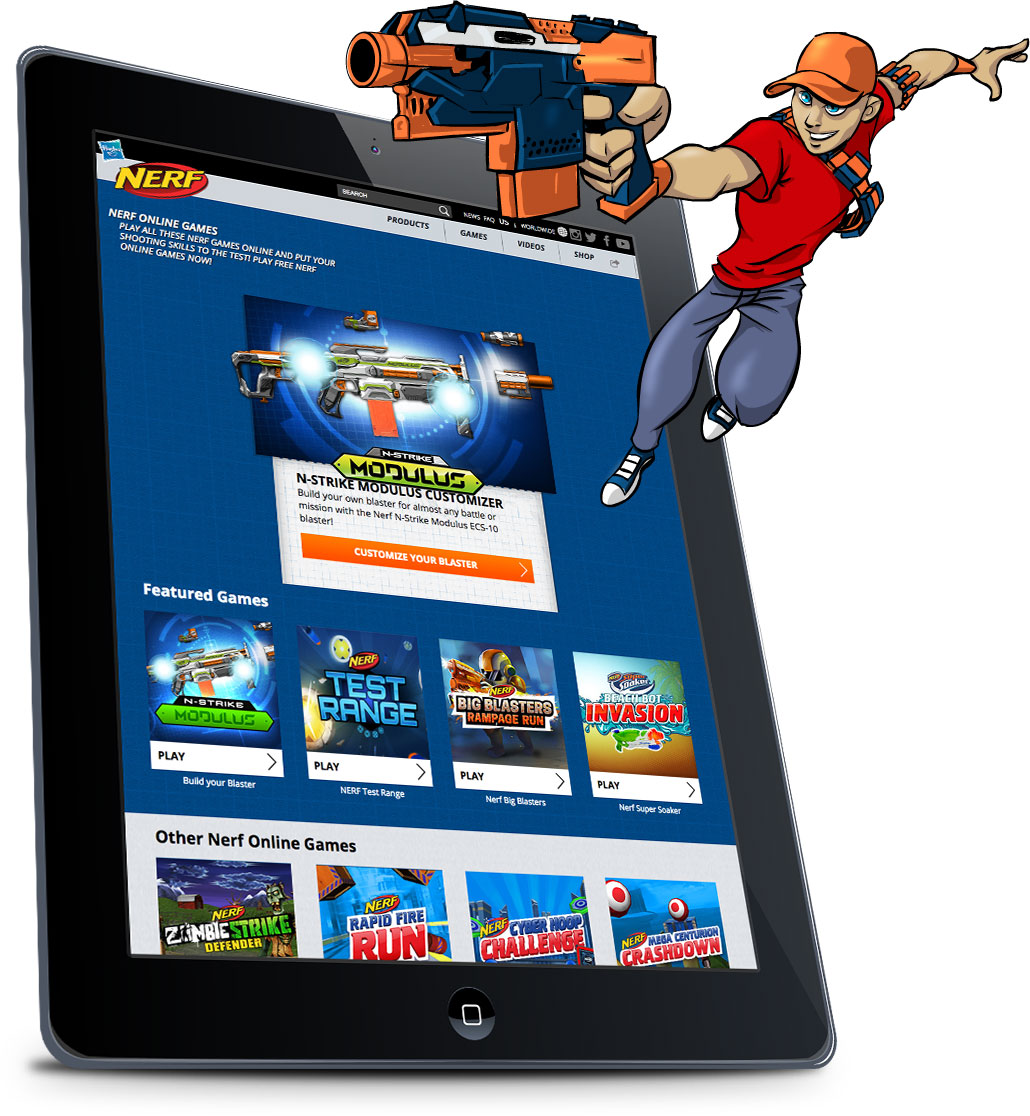 NERF Website
We redesigned the NERF website for a fresh, clean, easy-to use, responsive experience on phones, tablets and desktop.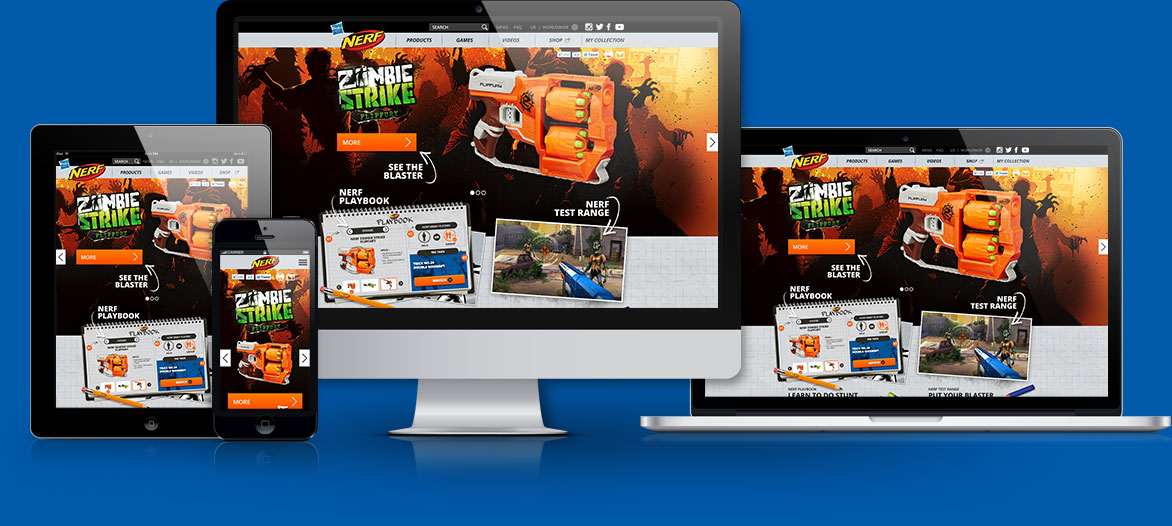 NERF Test Range
Test the accuracy, speed, power, and range of multiple NERF blasters. Can you hit all of the targets?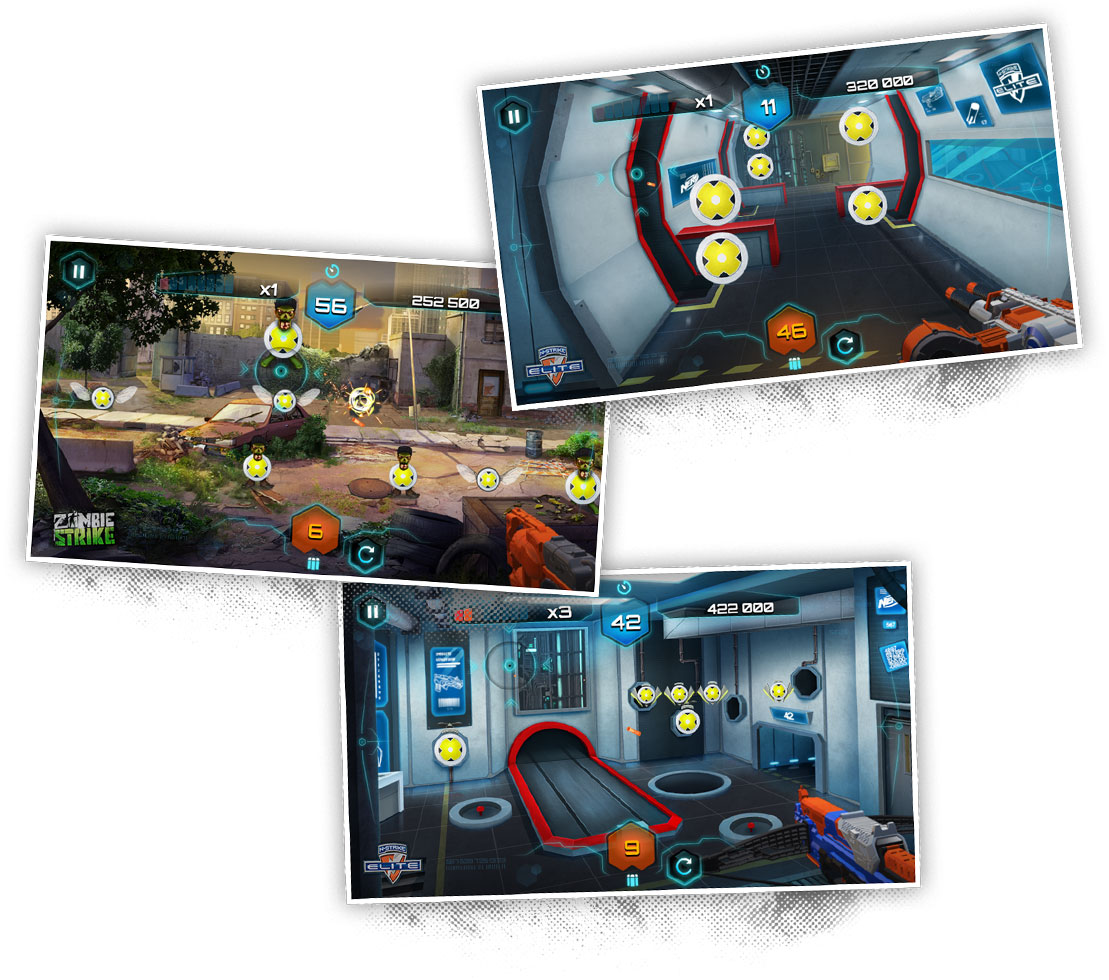 Customize your Blaster
Build your ideal Modulus Blaster and view the result in 3D with this online activity from NERF. You can then test your customized blaster in the NERF Test Range game.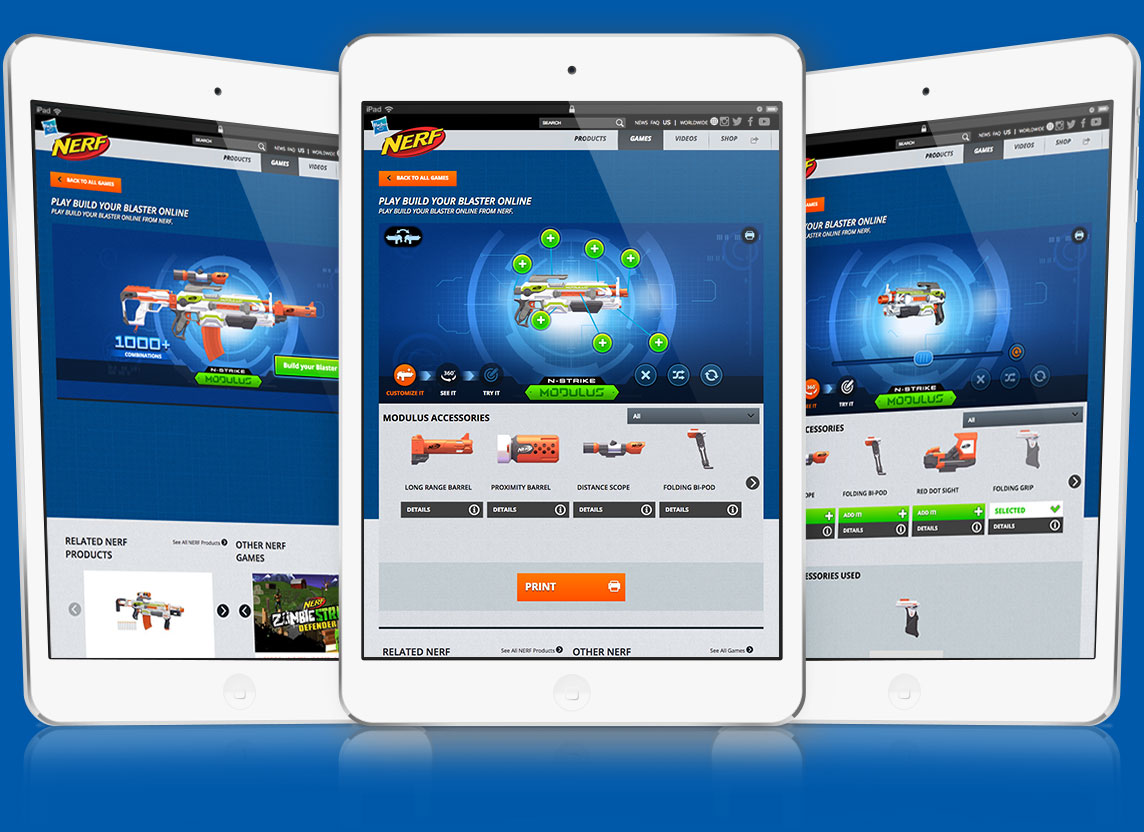 NERF Big Blasters Rampage Run!
Blast your way through this action-packed sidescroller!
Download it now!
Compatible with iPhone, iPad, and iPod touch and Android Device. This app is optimized for iPhone 5, iPhone 6, and iPhone 6 Plus.