BKOM Green
BKOM Studios wants to become an agent of change and takes concrete actions to reduce its environmental footprint and make a difference. How? By prioritizing the cornerstones of sustainable development within the company's internal and external activities.
Objectives
Reduce the environmental footprint of BKOM Studios in its internal and external activities
Adopt and promote eco-responsible consumption, reducing the amount of waste produced
Action #1
Employee mobilization
Promote the principles of sustainable development internally
Provide employees with informative posters about waste management and sorting
Provide employees with tips to improve their lifestyle
Provide employees with a tool to facilitate the exchange of consumer goods (BKOM Market)
Indicator
Calculate the rate of employee engagement using an internal survey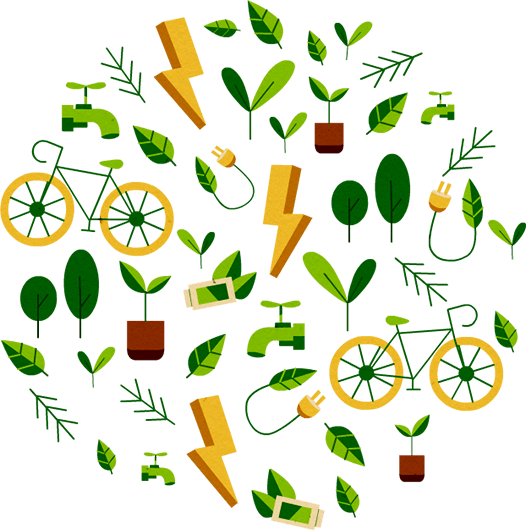 Action #2
Residual materials
Reduce the volume of waste produced and increase the recovery rate of residual material
Eliminate single-use items
Put recycling bins at employees' disposal
Use a compost bin during summer
Prioritize bulk products for supply of employee snacks and household products
Indicator
Quantity of recovered materials / volume of total material generated
Action #3
Responsible sourcing
Take into account the principles of sustainable development in the choice of our suppliers and exercise leadership
Promote suppliers close to the office
Promote companies with eco-responsible policies
Require suppliers to limit the use of non-recyclable materials when ordering (plastic bag, scoop of milk, non-recyclable glass, etc.)
Indicator
Proportion of suppliers deemed responsible / all suppliers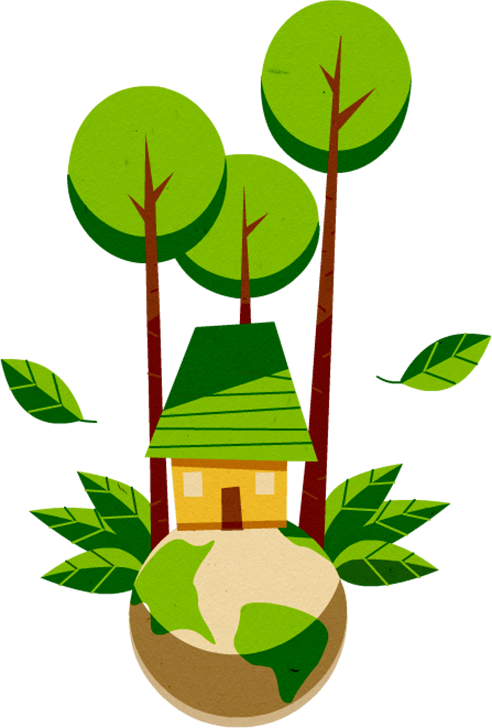 Action #4
Community implications
To increase our involvement in social causes and with non-profit organizations
Organize activities that mobilize employees around the same cause
Indicator
Hours volunteered by employees / year
Action #5
Greenhouse gas
To reduce the use of fossil energy in travel
Establish an internal carpooling system
Prioritize public transit when traveling outdoors
Extend time between orders to reduce travel
Indicator
Kilogram of CO2 saved / year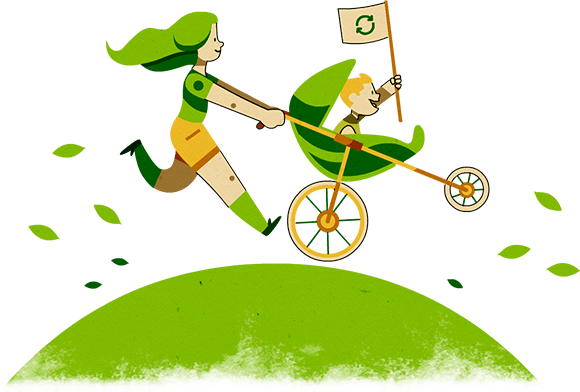 Word from the Management
Today, the application of the principles of sustainable development in business has become inescapable. Guided by our desire to reduce the impact of our consumption and activities on the ecosystem, we have developed a sustainable development plan based on 5 of our priorities.
This plan, spread over 1 year, will allow us to set new goals for the coming years with a view to continuous improvement. We hope this first sustainable development plan will engage our stakeholders so that together we can make a difference for future generations.