Gumball: Wrecker's Revenge
Android AppIOS App
Audience: Ages 6–9
Launch Date: September 2017
Client: Cartoon Network
Help Gumball rescue the citizens of Elmore stranded in the Void and return them safely to the real world.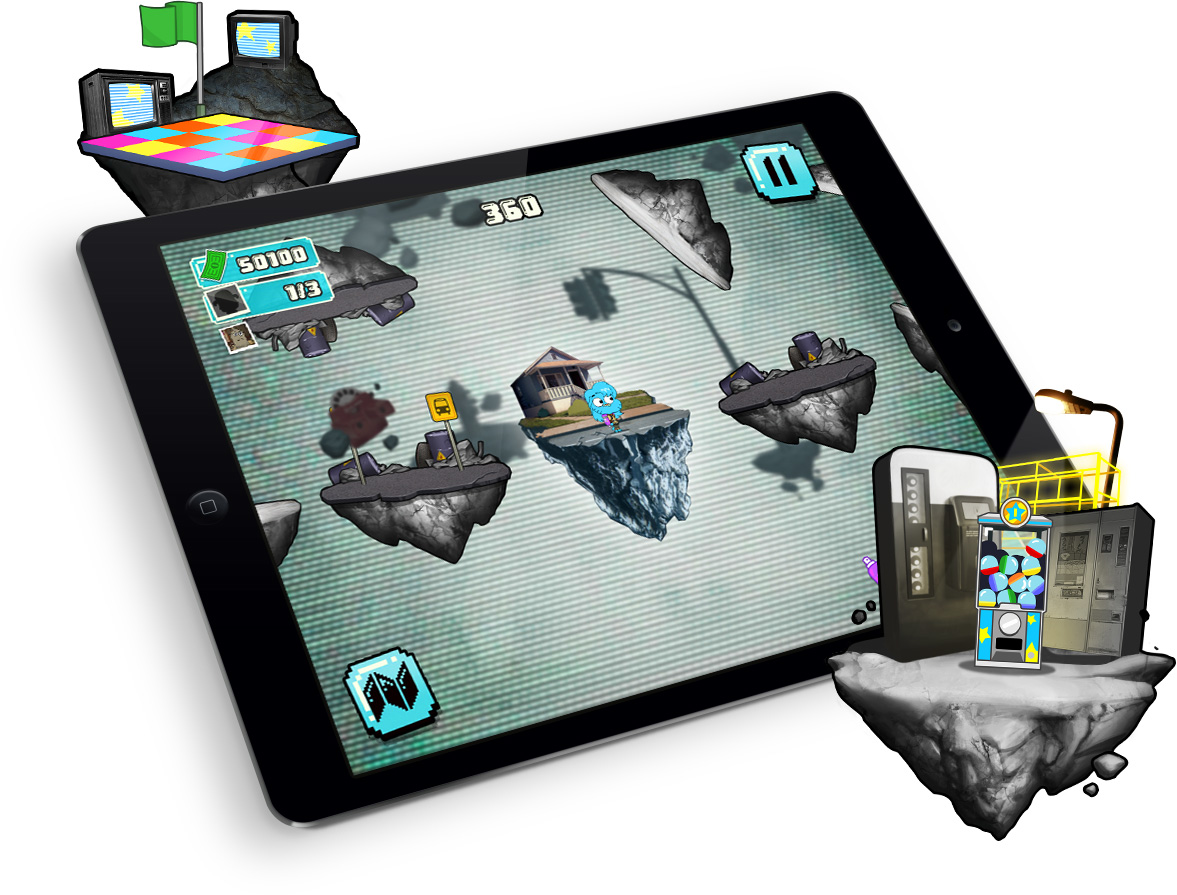 Welcome to the Void
Wrecker's evil machinations have swallowed the entire town of Elmore into the Void. It's up to Gumball to thwart his plans and fix this mess!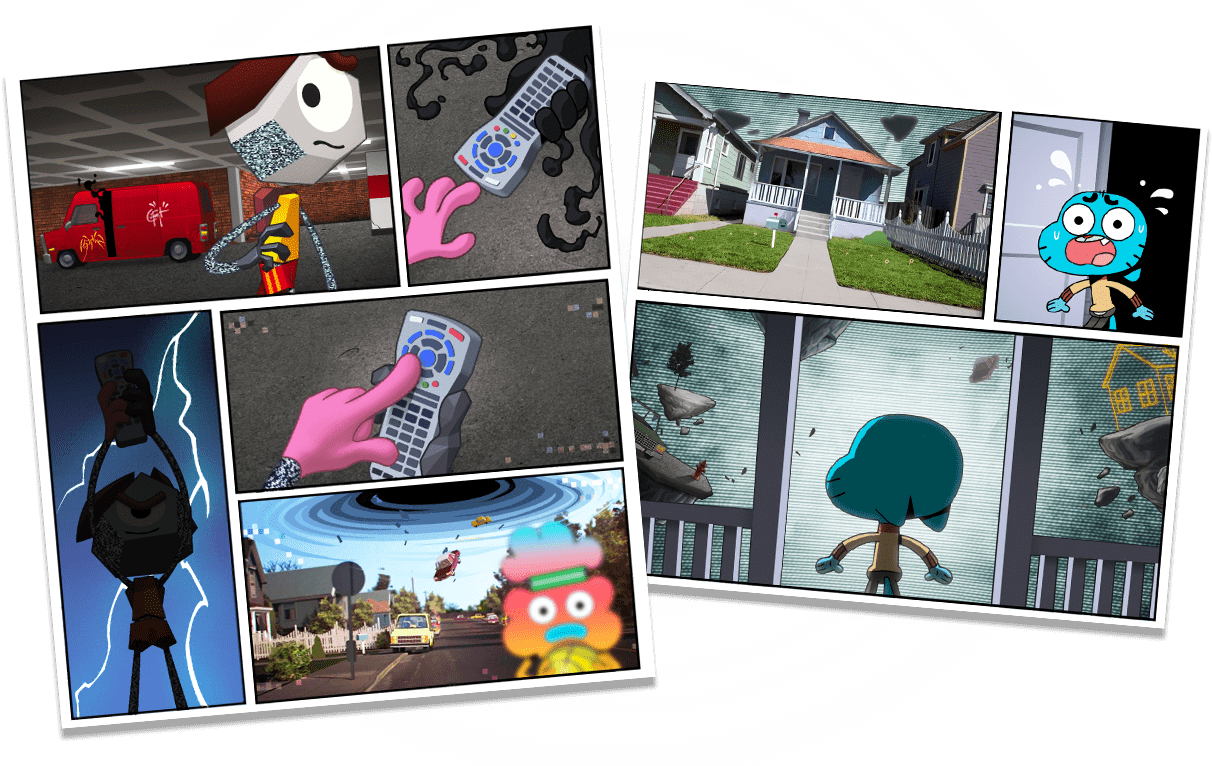 Explore the Void
Jump from one floating island to another as you rescue people and navigate your way out of the Void. With randomly generated levels, each game is unique!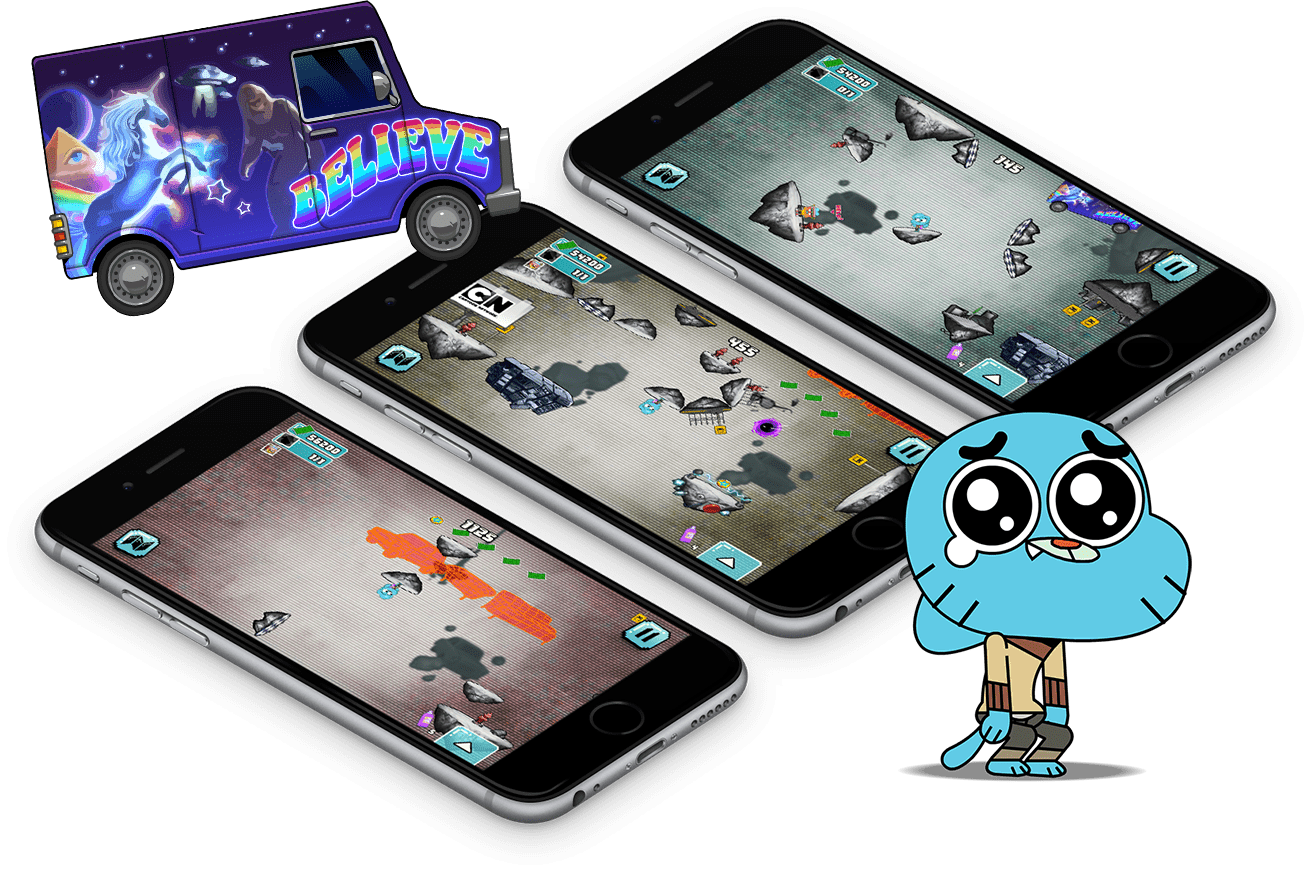 Find them all!
Fill-up your yearbook by finding all 25 characters from the series.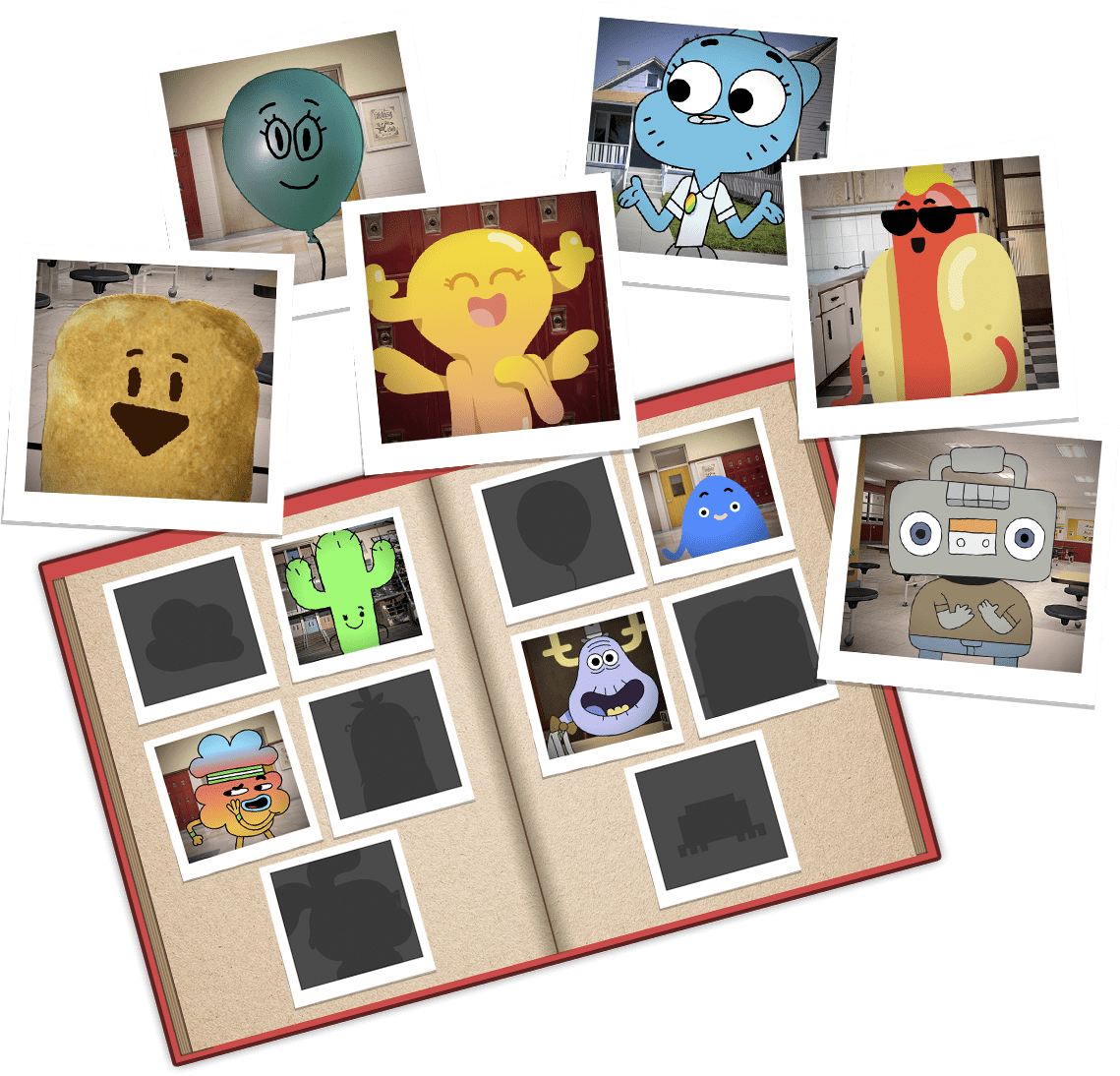 Awesome power-ups
Collect in-game cash to buy useful items such as the hairspray can, the sticky hand, the remote control and the magnet.