Yo-kai Watch Land
Android AppIOS App
Audience: Ages 6-8
Launch Date: September 2015
Client: Level-5 Inc.
Welcome to the world of Yo-kai Watch! Yo-kai are everywhere! Have you ever had something strange happen in your life that you couldn't explain? Chances are, a Yo-kai was responsible! Join Whisper, the Yo-kai butler, as he guides you through the world of Yo-kai Watch!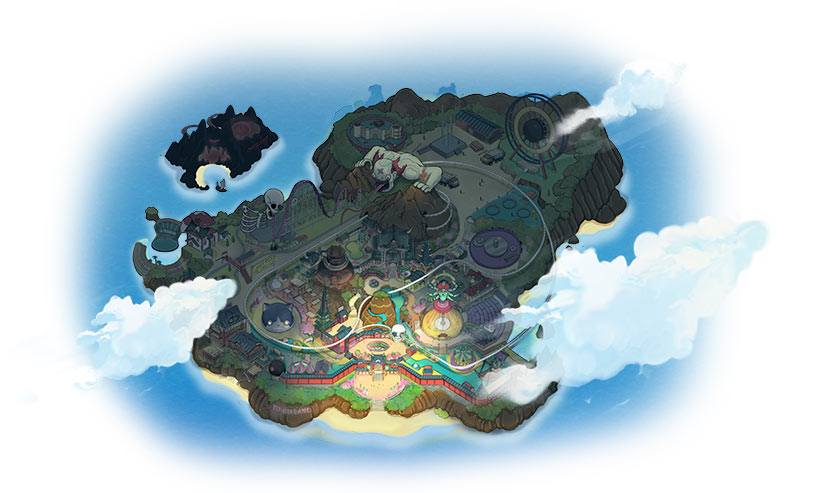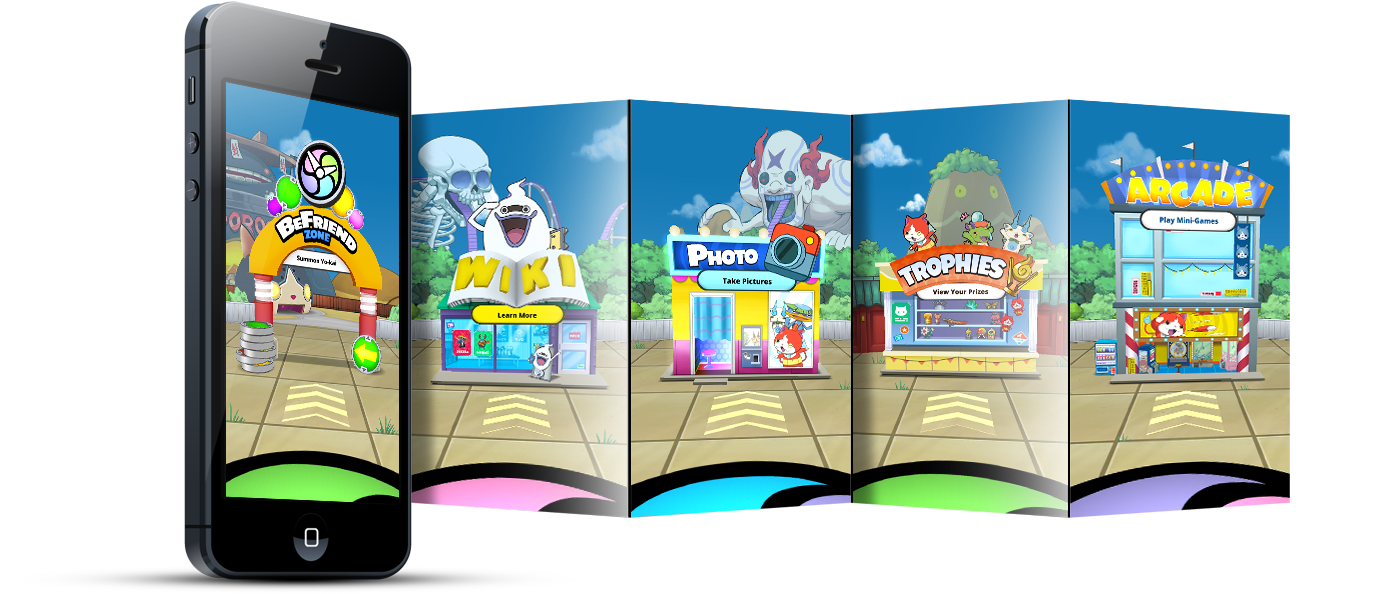 0
times featured in iTunes around the World
top 0
Kids 6-8 app in Japan
0 Stars
ratings in the US
Discover the world of Yo-kai Watch in the Yo-Kai Watch Land app!

Games
Play cool arcade games with your favorite Yo-kai characters!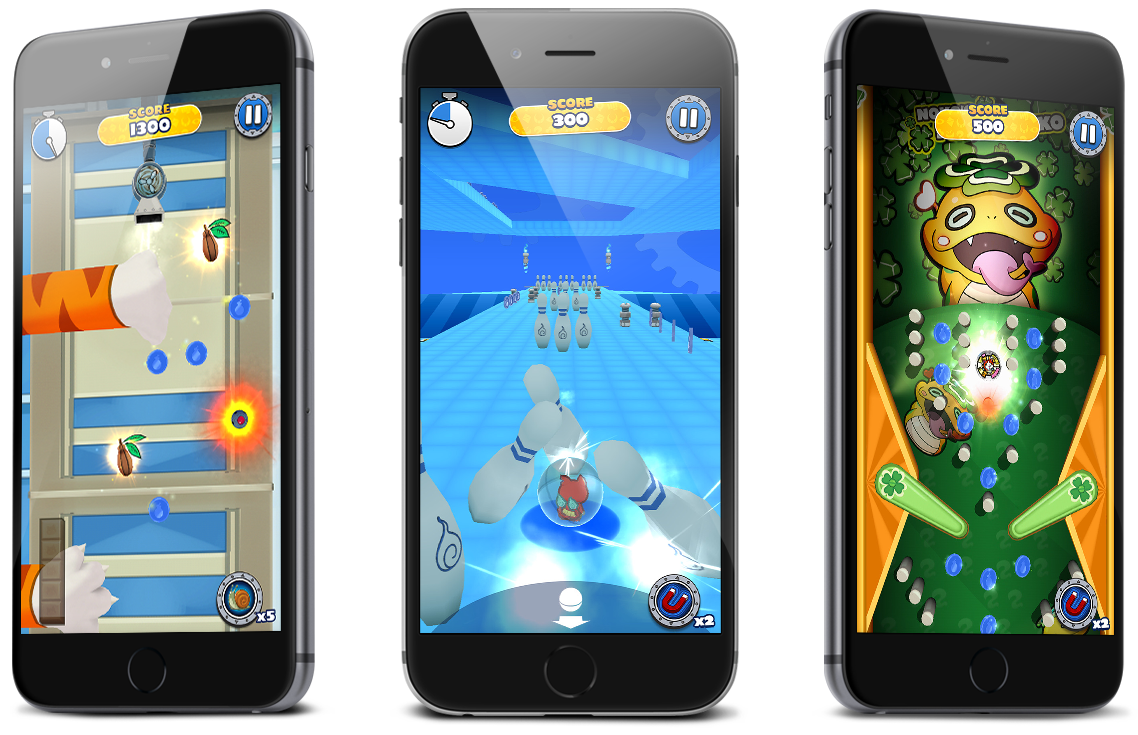 Wiki
Explore Yo-kai character bios in the Wiki!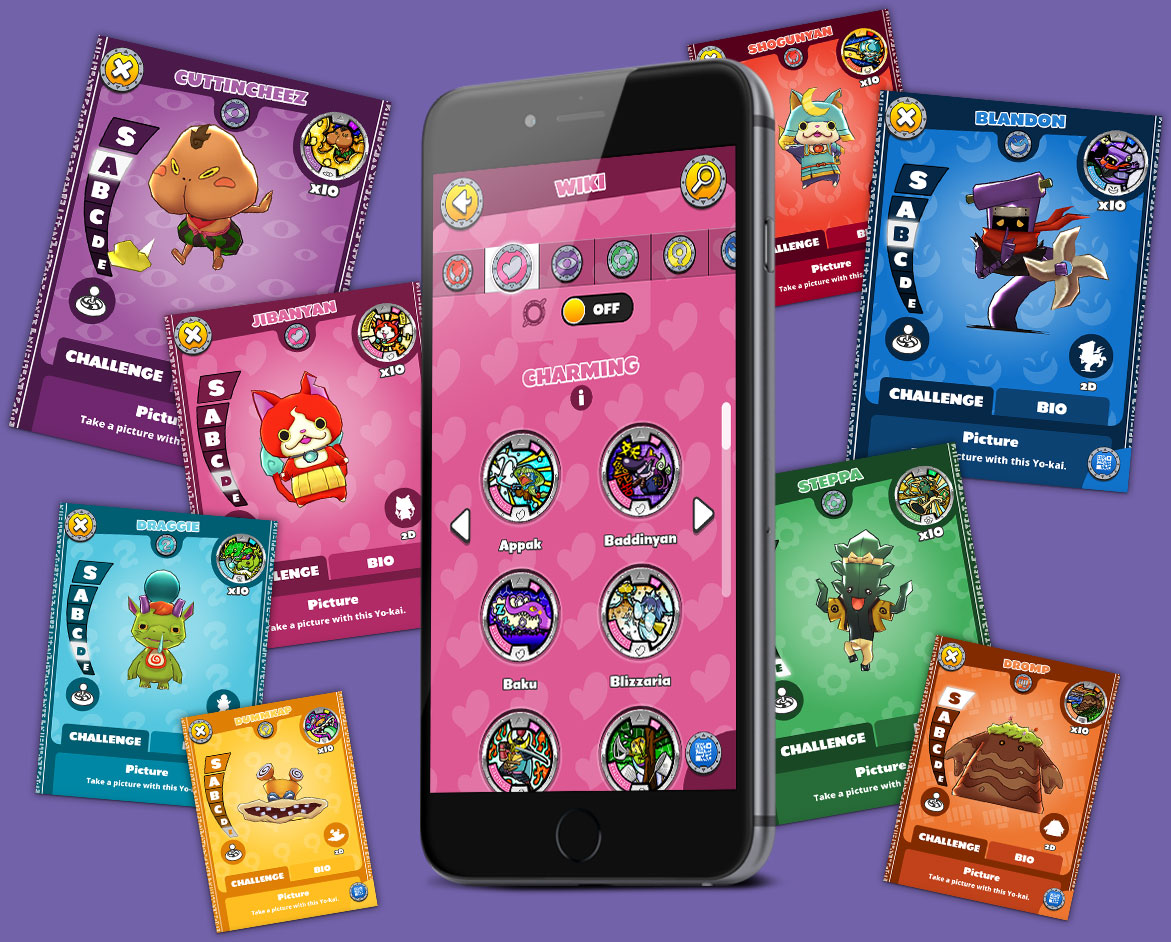 Augmented Reality
Bring Yo-kai characters to life on your mobile device!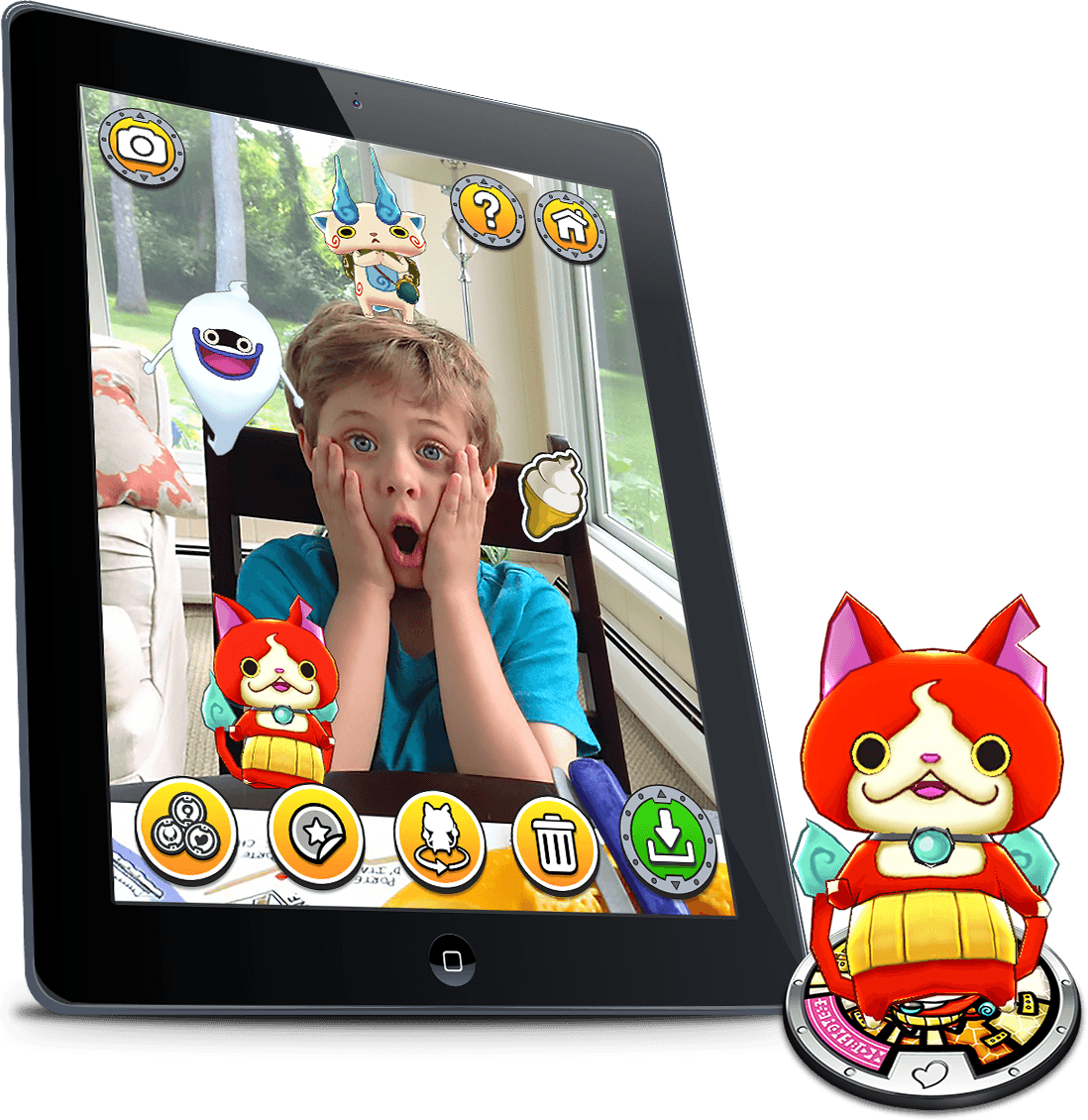 What players said
Our players are our best advertisers!
"Can't believe they already have a Yo-Kai Watch app out! It's a nice bit of fun and the 3D models look even better than the 3DS game! Yo-Kai for me!"
by Superior Georgie, App Store, US
"Best game ever.
I can't stop playing it."
by Supamegakool, App Store, US
"Great Start for a Franchise That Will Be Big!"
by Mus1c4lsR<3, App Store, US
"Yeah Buddy! The update made to this app is AMAZING! Huge upgrade from the last version. The games are awesome and the photobooth rocks! Gera-Gera Po!"
by dLema, App Store, US
"I AM LOVIN IT! This app is amazing. No explanation needed"
by Cheekskweek Cuttincheese, App Store, US
"Love it. I went to comic con on Thursday and I got a yo Kai medal for free and I have had so much fun with this app"
by Radidio, App Store, US
They talked about
Yo-kai Watch Land

"The app is called Yo-Kai Watch Land and gives players that Yo-kai Watch collecting feel that those who played the Nintendo 3DS game already know. But it also comes at the same time as the physical Yo-kai medals that fans can collect."