News
Pathfinder: Abomination Vaults Hack & Slash ARPG live on Kickstarter!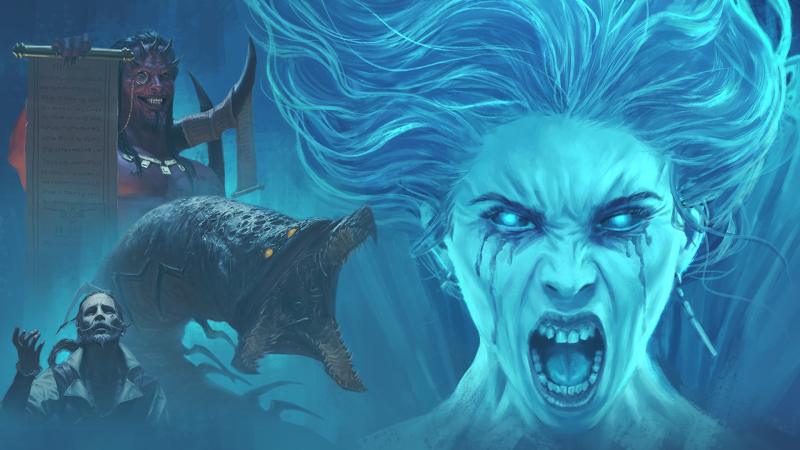 Quebec City, May 30th, 2023– This is the moment you have been waiting for! BKOM Studios, in partnership with Paizo, has launched the Pathfinder: Abomination Vaults Kickstarter campaign. The game is the first-ever co-op Hack and Slash ARPG based on the Pathfinder Roleplaying Game and is set to release on PC (Steam)!
Up to four players lead iconic Pathfinder heroes into the farthest depths of Gauntlight Keep , battling deadly monsters and abominations to reach the evil sorceress Belcorra Haruvex and put an end to her vile schemes once and for all.
In addition to getting a copy of the game when it launches, backers have access to rewards such as the game's artbook, private early access, custom dice set and bag, miniatures, different ways to be part of the game's production experience, and more!
Back the project on Kickstarter now and join us down the Abomination Vaults!
ABOUT BKOM STUDIOS
Founded in 1996, BKOM Studios is the award-winning developer behind "Sunday Gold," "Overloot," "Tales from Candlekeep: Tomb of Annihilation," "Little Lords of Twilight" and more. We also create our own original games and universes. Our team is made up of more than 120 talented people developing PC /consoles / mobile games, video trailers, social media, marketing campaigns, points of sale, apps, connected toys and AR/VR experiences. For more information, visit https://www.bkomstudios.com/.
ABOUT PAIZO
Paizo Inc. is one of the world's leading hobby game publishers. Since 2002, millions of players have joined the goblin army by playing the Pathfinder® and Starfinder® Roleplaying Games in homes, at conventions, at their favorite local game stores, and digitally on virtual tabletops. Paizo.com is an online retail hobby destination for gamers that carries the latest products from top hobby game publishers. Players can also find the newest releases, as well as accessories like dice and maps, miniatures, T-shirts, goblin plush toys, to quickly replenish their adventuring supplies for the next dungeon run. Visit https://paizo.com/ for more information.