Instant Games
Instant Fun On Messenger
Social Games Reinvented
With Instant Games, people can play games across Facebook platforms! Powered by HTML5 technology, people can play games directly in the Facebook News Feed or in Messenger conversations, on both desktops and mobile devices.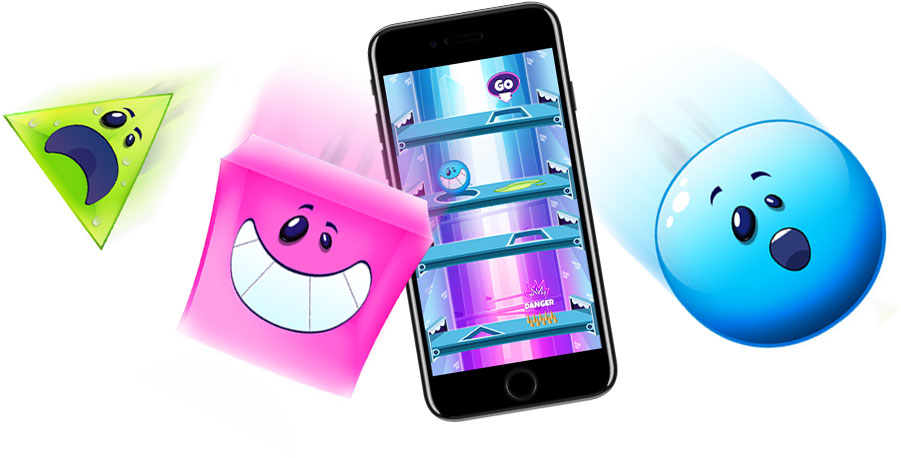 A clear Momentum
1.5 billion game sessions have been played on Messenger between November 2016 and April 2017.**
Also, the top 10 games currently have between 3M and 10M players."*
Many instant games are sustaining ten million monthly active users, and now that the platform is open to all developers (since May 2018) there is real potential for an early developer to dominate the platform. Now is the time to step into this wide-open market!
* Source Adam Teller (March 6, 2018). Approaching Game Design for Facebook Instant Games. Gammasutra.com
** Source: Statista (April 2018)
Reaching Players where they Hang Out
Stats show that people use chat platforms more than ever, with 6 min. per day in average in 2015 versus 10 min. per day in 2017*. Fortunately, we saw it coming. That is why we are ready to help businesses engage users right in the Messenger app via gameplay, today.
* Source: Jessica Smith (April 4, 2018). THE MESSAGING APPS REPORT: How brands, businesses, and publishers can capitalize on the rising of messaging platforms. BusinessInsider.com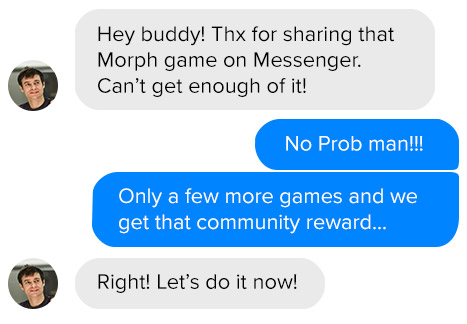 Monetize Through Video Ads Or In-App Purchases
A great way to monetize an Instant Game is by giving in-game rewards for watching video ads. Coupled with a good social strategy, the combination of gaming frequency and rewarded video ads bring substantial revenues for brands.
Since May 2018, In-App Purchases are supported on Android 6 and above, adding a new, more dynamic revenue source to the monetization model.
Conquer the Messenger market with a winning monetization strategy!
Viral Potential
Messenger is built for social sharing, and it feels natural to be playing with friends.
Facebook's sharing and social features are embedded in the Messenger Instant game experience. It's not only about inviting friends. This opens opportunities for higher and stronger engagement and retention.
At BKOM Studios, we create Messenger game concepts that really integrate the Messenger social aspect as an important part of the gameplay.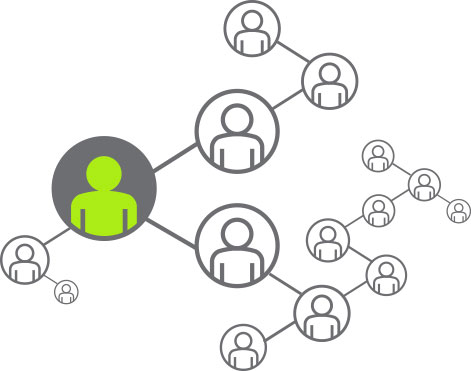 Instant Games Have No Secrets For Us
From the beginning of BKOM Studios, more than 20 years ago, we have developed a large number of mobile and social games. Our team is also packed with passionate instant game players. This combination of expertise and passion is key for creating deeply engaging game experiences on social platforms.
Gift us with your confidence; we'll gift you back with awesome results!