News
After 25 Years, it is the Beginning of a New Era for BKOM!
Quebec City, December 15, 2021 – To celebrate its 25th anniversary as well as to mark the end of a very productive year, BKOM Studios is giving itself a new brand image.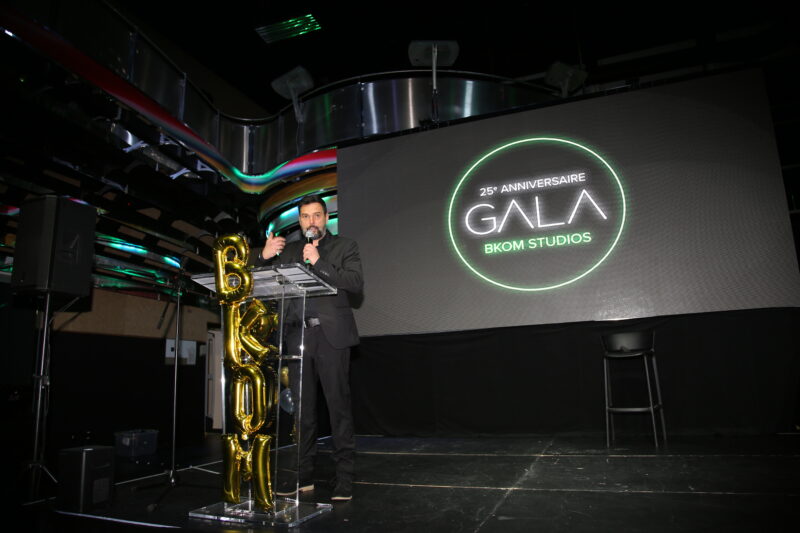 It was in 1996 that Frédéric Martin embarked on the entrepreneurial adventure that has today grown into a prolific game studio with more than 120 employees, doing business all over the world. He never would have suspected that with his team he would earn the trust of prestigious clients like Disney, Hasbro, Warner Brothers, AMC and many others over the years. With 25 years of existence, BKOM Studios is one of the oldest video game studios located in Quebec City.
For its anniversary year, BKOM has had an exceptional year. Not only was the studio able to sign contracts with high-caliber game publishers, BKOM also had its best year of growth. In fact, more than 40 new hires were made not only in Quebec but also internationally, as in the United States and France.

BKOM Studios' new signature celebrates the origins of the studio with a style that is both retro and futuristic. The company has lived through several major technological eras, ranging from the interactive CD-Roms of yesteryear to the augmented reality of today. The logo evokes this solidity through the ages and the strength of character of the team with bold letters.
The renewal of BKOM's brand image is also presented through new colorful imagery and a new guideline: Dare to play different. This vision statement highlights the unique journey of the company in addition to celebrating the daring, creativity and sense of innovation of each member of their team.

Armed with this new visual identity and this vision, BKOM is preparing for a year 2022 which will overtake all its records. Early in the year, the studio will finally be able to lift the veil on the exciting projects that have won over publishers in addition to revealing new major collaborations.